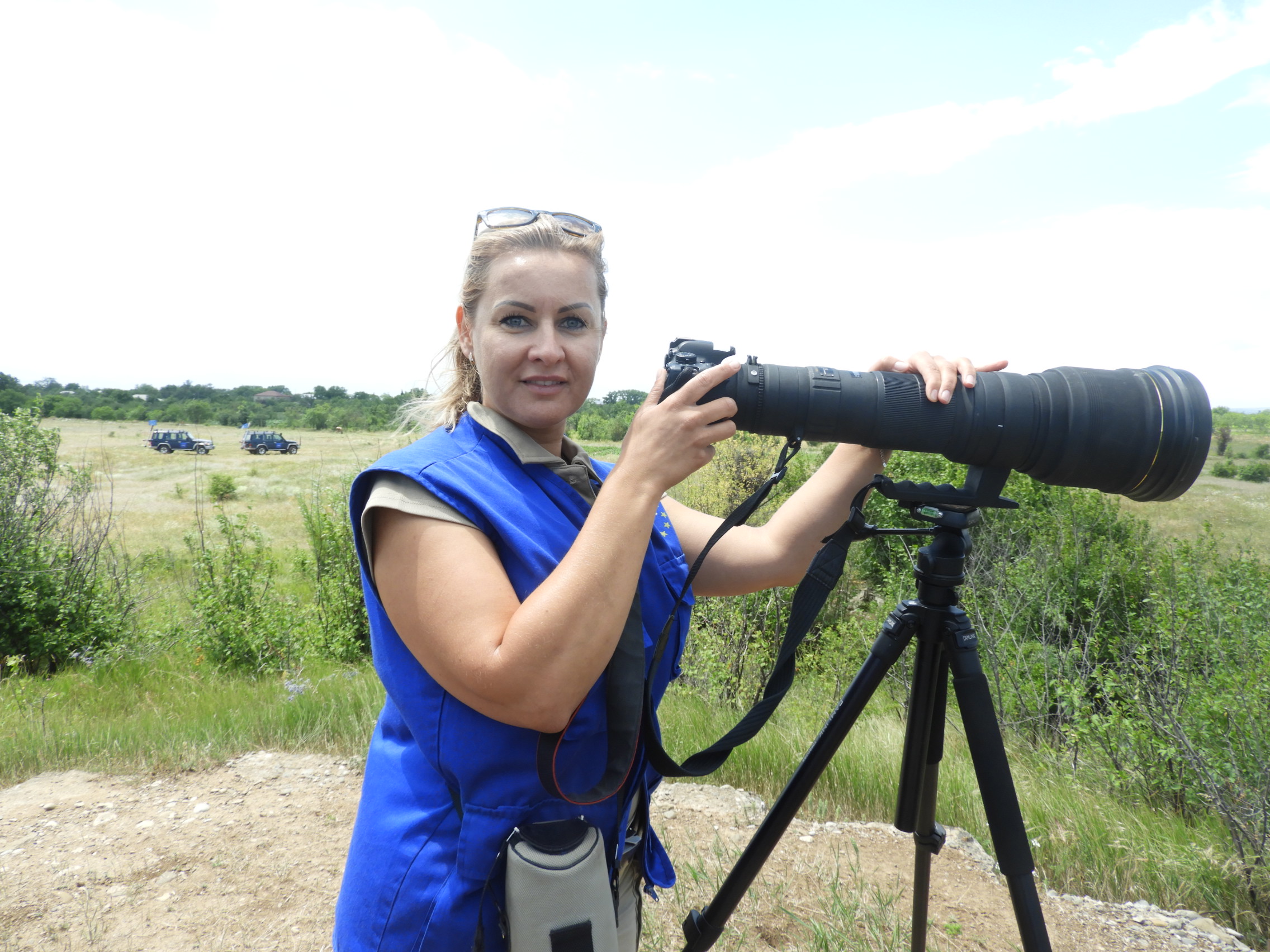 Maja Serkowska, Poland
I have known from the moment I applied for the position of Monitor in EU Monitoring Mission (EUMM) Georgia, that it fits me and I fit it also! I have no doubts that it is one of the best choices of my working professional life thus far. It was a new goal, a new challenge, one worth taking and I did!
Since 2000, I have worked with the National Polish Police. I have always liked my work. It has not always been easy, sometimes it was difficult to smile, but at the end of the day, there were many times when the appreciation of the local community helped a lot. Never give up! This is my life's mantra and I have bought this attitude with me to Georgia. I have worked in the EULEX Kosovo mission in 2015 and brought this experience with me, and I will use it in my tasks in the EUMM.
Here in Georgia, the process of stabilisation and normalisation is ongoing and I am happy to see with my own eyes that the international efforts make sense, supported by excellent national staff. From February 2019, I worked with the EUMM Gori Field Office Administrative Boundary Line Team.
We all must hope to improve matters and I believe the Mission has a great part to play in this. I am part of this resolve to improve the lives of ordinary people especially those who live close to the Administrative Boundary Line with South Ossetia.
People have and retain memories from their childhood and the conflict is no different. I speak with citizens living in various areas and I feel regretful about the war. However, at same time, I also see a great opportunity for a better future for this amazing Nation.
Georgia has already become my second home. I feel a sense of responsibility and want to work effectively as much as possible by monitoring under the EU and EUMM Flags... because my understanding is that in a post conflict area the Flags signify the presence and the presence signifies Peace!