Vera Spahiyska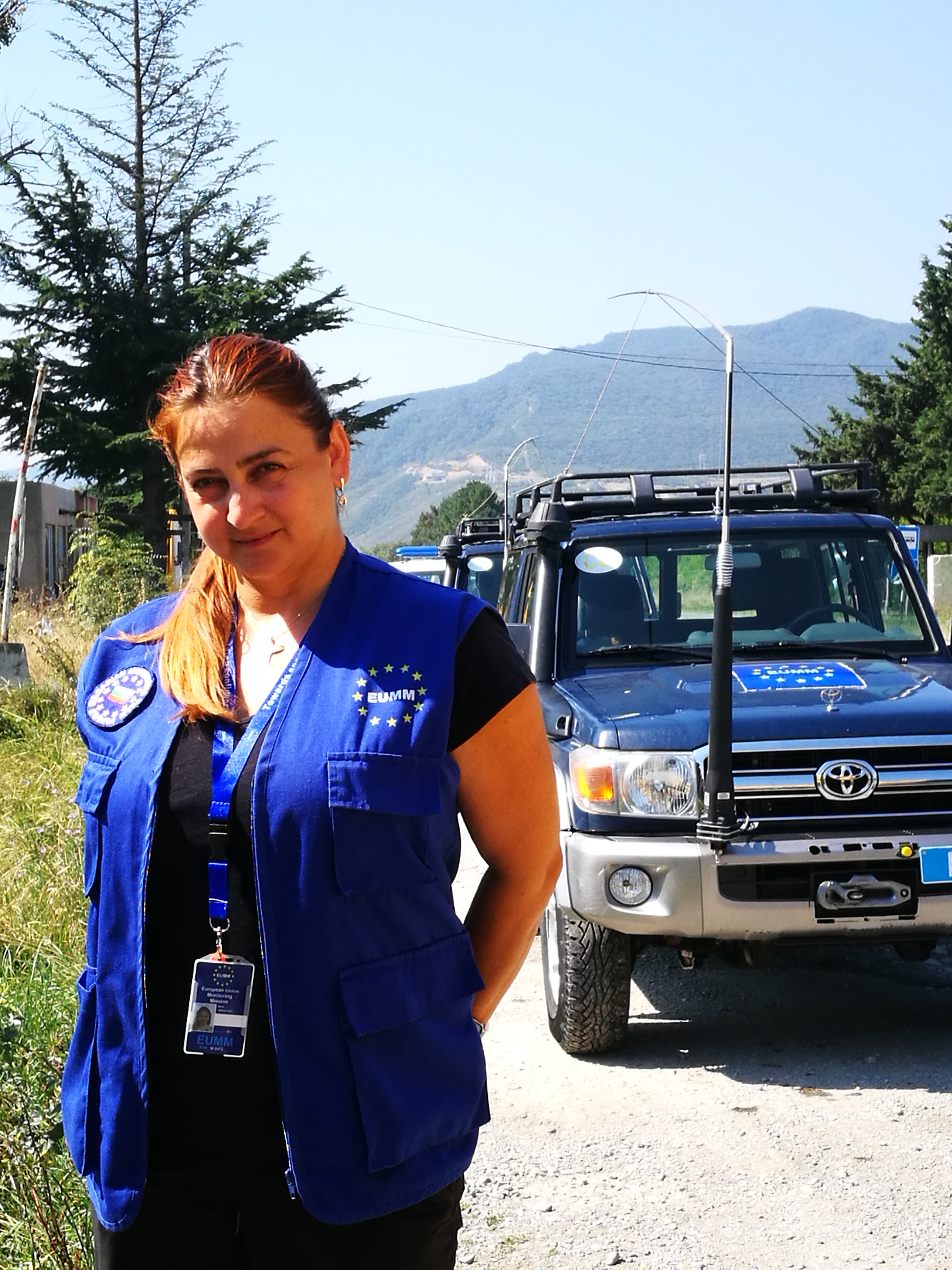 My name is Vera, I am an EU Monitoring Mission (EUMM) Monitor from the Field Office Mtskheta, and I came to Georgia in October 2017.
My job is to observe the Administrative Boundary Line with South Ossetia together with my EU colleagues and to report about the security situation.
Day after day, we travel dusty roads and enjoy breath-taking views. We talk to men, women, children and elderly people. We listen to stories shared by Internally Displaced Persons (IDPs) and people who have to go across Controlled Crossing Points.
I care about the people which I meet every day, because of that it is often very difficult to do this job.
As a military officer with 30 years' experience in the Bulgarian Armed Forces, and having been deployed in several missions in the past, I thought, when I first arrived, that I could easily handle any obstacle. Now, I am in my second year with the Administrative Boundary Line team, and I realize how difficult it is to correct the damages of the war.
Nevertheless, I still believe that my daily efforts to monitor and report could really result in constructive peace talks on the negotiating table. I believe in consensus and I wish thousands of families could reunite again. I like to think that our daily reports will get across to the international public, so that the voices men and women, young and old, demanding to go back to their place of birth can be heard.