One of my biggest passions, running marathons, taught me that you need patience to improve things and you cannot do it overnight. This is what EUMM is: a marathon, not a sprint
29.12.2017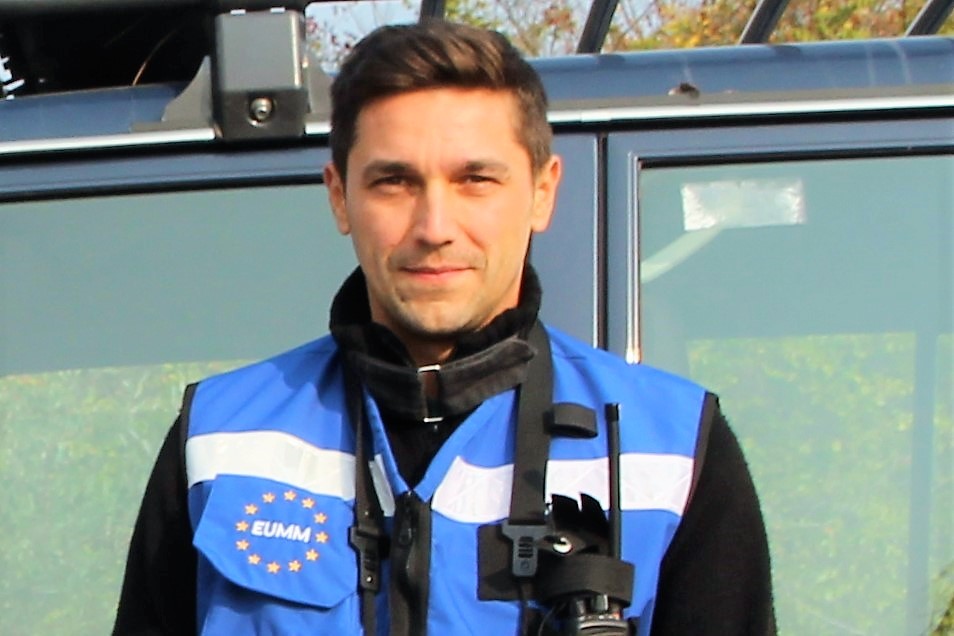 Codruţ Pandelea, Romania.
When I arrived in Georgia, I found a beautiful country where I was able to pass on my knowledge, and effectively use my previous experience in the Police.
I am 37 years old and I have been working as a police officer in Romania for 14 years, employed in different departments from investigations to analysis. In 2011, I was deployed for one year to the EULEX mission in Kosovo.
Although the work in the Administrative Boundary Line Team is very challenging, it is where I discovered that everybody is deeply passionate about what they do. I can truly say that I love every patrol, as I find myself surrounded by amazing people, highly skilled and experienced EUMM monitors and local colleagues. All create a top-class network that contributes to the achievement of the Mission goals.
I strongly believe that EUMM is the perfect place to utilise my knowledge and experience. One of my biggest passions, running marathons, taught me that you need patience to improve things and you cannot do it overnight. This is what EUMM is: a marathon, not a sprint.