EUMM Patrolling for the people
04.06.2018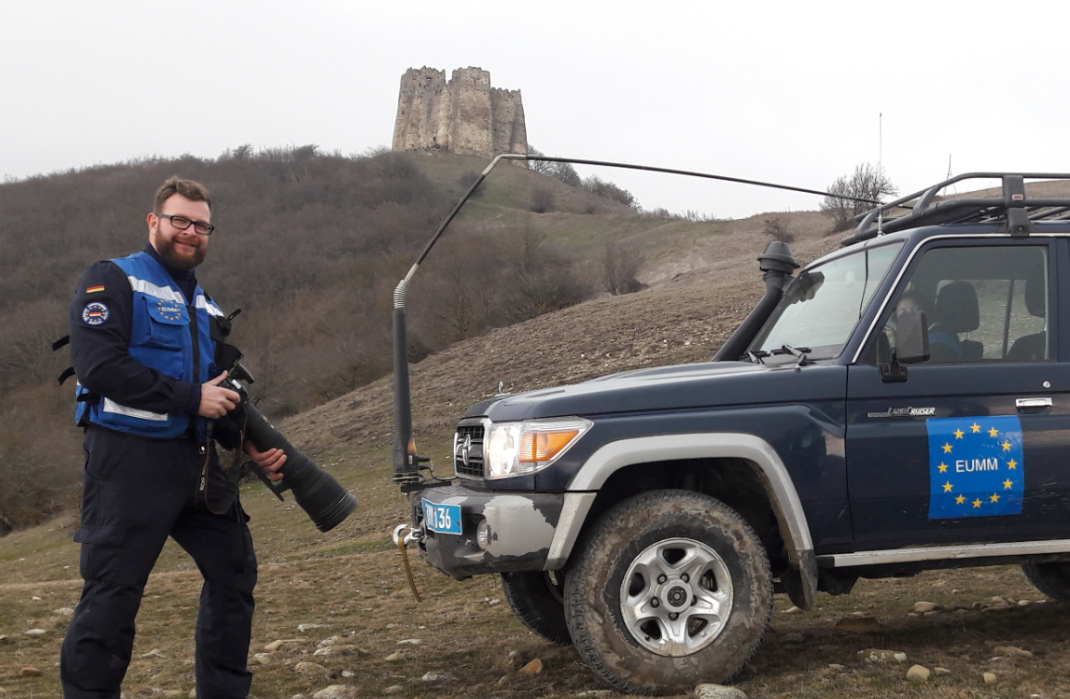 Jerome Hoetzel, Germany
With an open heart and mind for my upcoming work, I arrived in Georgia in mid-August 2017. I had no previous international experience, but I wanted to work abroad for a long time. Georgia seemed to be a good choice for my first deployment. After more than six months, I can say it was a very good choice, as from the beginning, I felt very welcome.
14 years ago, when I started my career as a patrol officer in the police, I learned quite soon that it is all about teamwork and spirit and that being patient delivers the best results. I found all of this as a Monitor when, from Field Office Gori, we patrolled close to the Administrative Boundary Line (ABL) with South Ossetia.
Often we face challenging patrols, but I feel so rewarded knowing how much local people appreciate our patrolling. The local people are quite happy to see us patrolling as it makes them feel safer with a more normal life. This multinational mission consisting of experts with different backgrounds from EU Member States has added new dimensions to my knowledge and experience. I will bring all these experiences with me on my return to Germany.