When the local population tells our patrols they feel safer due to our presence, it gives me hope that EUMM can help the conflict parties
06.06.2018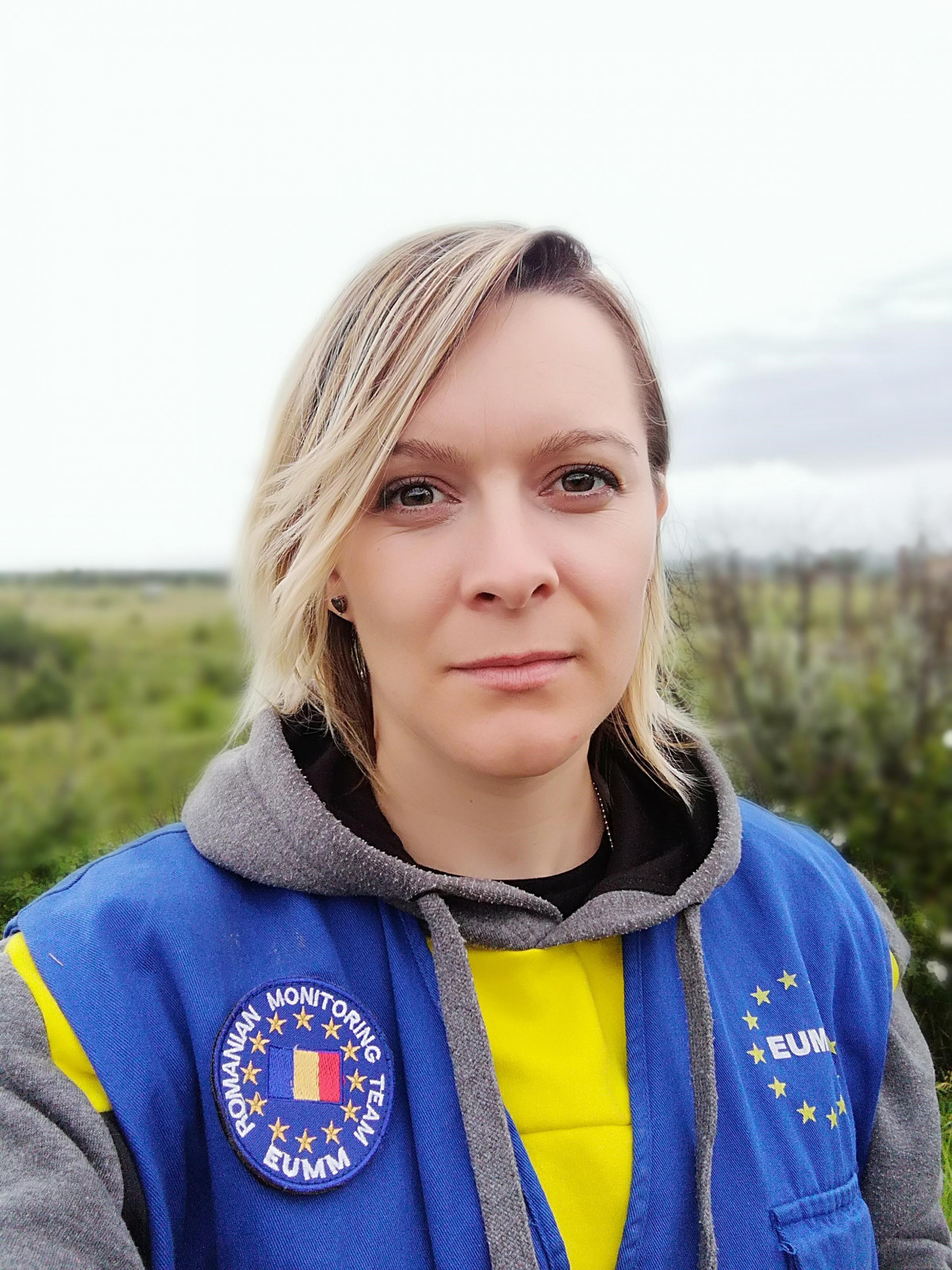 Daniela Bulgaru, Romania
I have been a part of the Romanian National Police for 12 years. I started out in the capital Bucharest and have been working as a Criminal Investigator for the last 8 years in Constanta, in Southeast Romania. Since I arrived in Georgia in October 2017, I have been working in one of the two Administrative Boundary Line (ABL) teams in Field Office Gori.
Back home I spent a large part of my holidays in the village of my grandparents in Northeast Romania, very close to the border with the Republic of Moldova. My grandparents often shared with me their own experience of being separated from their relatives living on the other side of the river that later became the Moldovan-Romanian border.They described the pain, the loss, the desperation and the hope that one day they would be reunited.
Working with EUMM in Georgia reminds me of these stories. Villages, sometimes divided by borderisation features, a local population that is unable to see their relatives, friends, to work their lands or visit the graves of their ancestors without fearing for their own safety. Despite their difficult life, I meet people every day that are generous, hospitable and still smiling.
This is my first mission abroad and I find the work both interesting and rewarding. Mostly, I enjoy the daily interaction with the locals and I highly appreciate the work of our Georgian colleagues in helping me understand their history and culture in a more informed way.
When the local population tells our patrols they feel safer due to our presence, it gives me hope that EUMM can help the conflict parties to reach a common ground in time so that the life of ordinary people on both sides of the ABL can be restored to normal.