Following EUMM facilitated communication over the Hotline, multilateral meetings on livelihood issues took place in the villages of Gugutiantkari and Dvani on 1 March.
Both villages are located along the Administrative Boundary Line (ABL), where recently erected fences have directly affected the freedom of movement and livelihood of the local population. Representatives of the Georgian Ministry of Internal Affairs, the Tskhinvali de facto administration and Russian Border Guards stationed in South Ossetia discussed the situation on the spot, in the presence of senior EUMM staff.
The Mission welcomes direct communication between the sides to solve the human security aspects of the situation, including essential livelihood issues and continues to closely monitor developments in the villages along the ABL. The issue is also likely to be discussed at the next Incident Prevention and Response Mechanism meeting scheduled to take place in Ergneti on 18 March.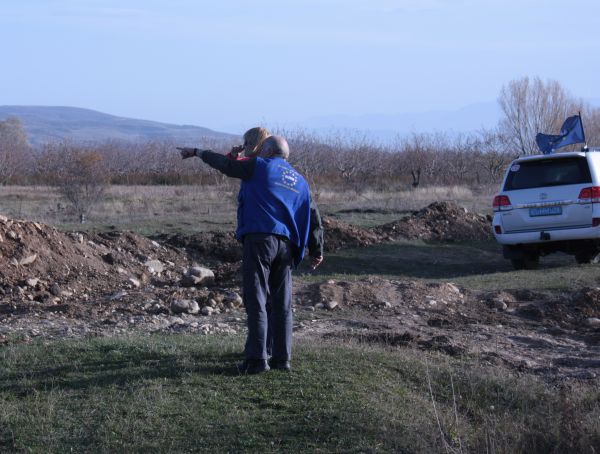 photo: EUMM archive