On 30 January, the Head of the EU Monitoring Mission (EUMM) in Georgia, Mr. Erik Høeg, welcomed the Prime Minister of the Republic of Lithuania, H.E. Mr. Saulius Skvernelis.
Mr. Høeg delivered a presentation to the Prime Minister and to the Lithuanian Delegation about the EUMM mandate, operations and activities in Georgia, and underlined the importance of EUMM as a stabilising factor on the ground. The Head of Mission highlighted the role of the EUMM managed Hotline, which proved itself an effective tool in defusing tensions among the conflict parties. Also, Mr. Høeg thanked the Lithuanian authorities for their continuing engagement and support to the EUMM, and emphasised the fact that the Lithuanian contingent deployed to the Mission is fully gender-balanced.
The Lithuanian Delegation had the opportunity to meet with Lithuanian experts deployed to EUMM Georgia, before moving on to a patrol along the Administrative Boundary Line with South Ossetia. The Lithuanian Prime Minister received a briefing about the general security situation along the Administrative Boundary Line, delivered by the Head of Field Office Mtskheta, Georgios Papaioannou, and observed the Administrative Boundary Line in the Odzisi area. The Prime Minister could observe the 'borderisation' activities, which affect, in a negative way, the lives of people residing along the Administrative Boundary Line.
The Prime Minister of the Republic of Lithuania expressed his gratitude to the EUMM and reiterated his support for the Mission's continuous presence in Georgia.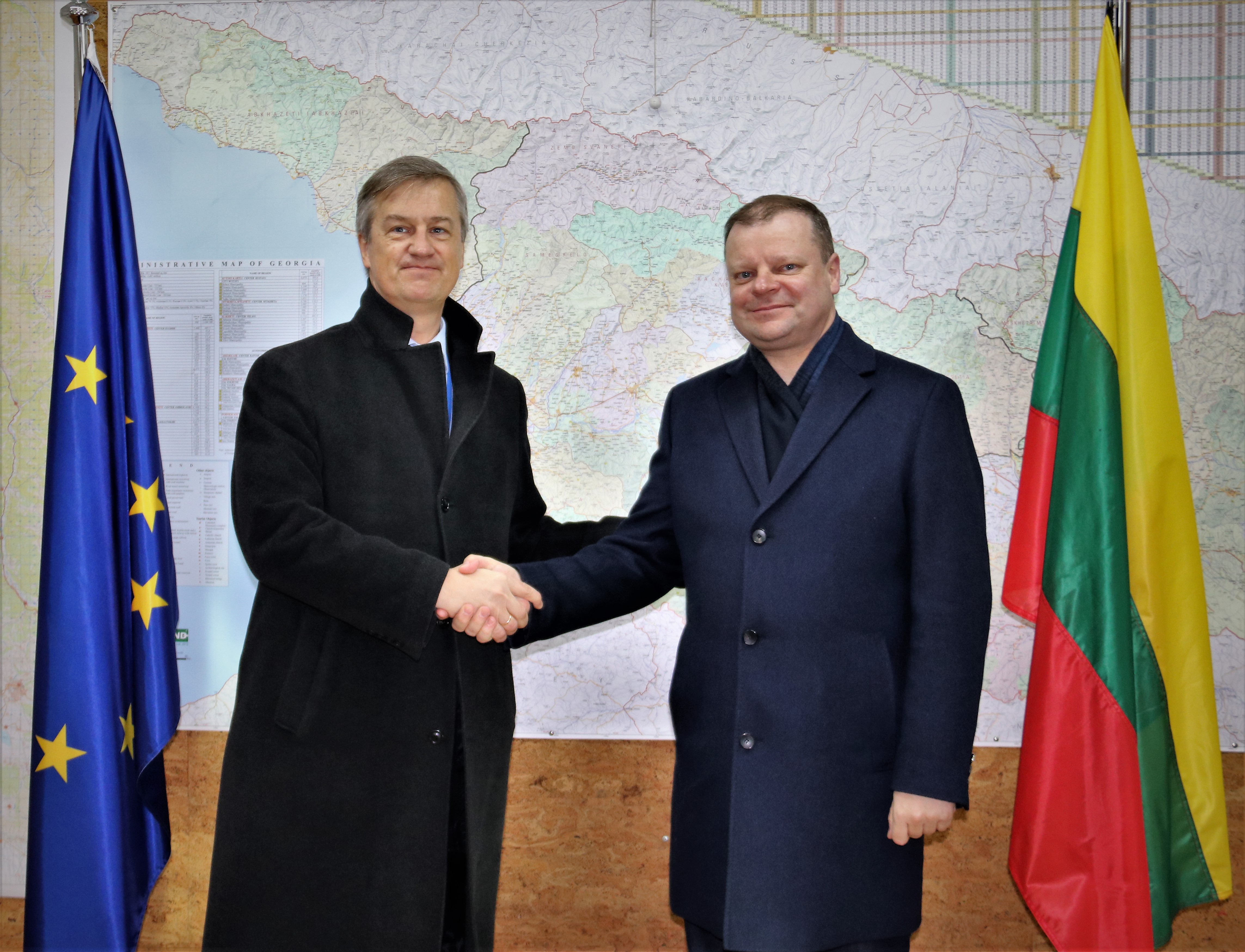 The Head of the EU Monitoring Mission in Georgia, Mr. Erik Høeg, and the Prime Minister of the Republic of Lithuania, Mr. Saulius Skvernelis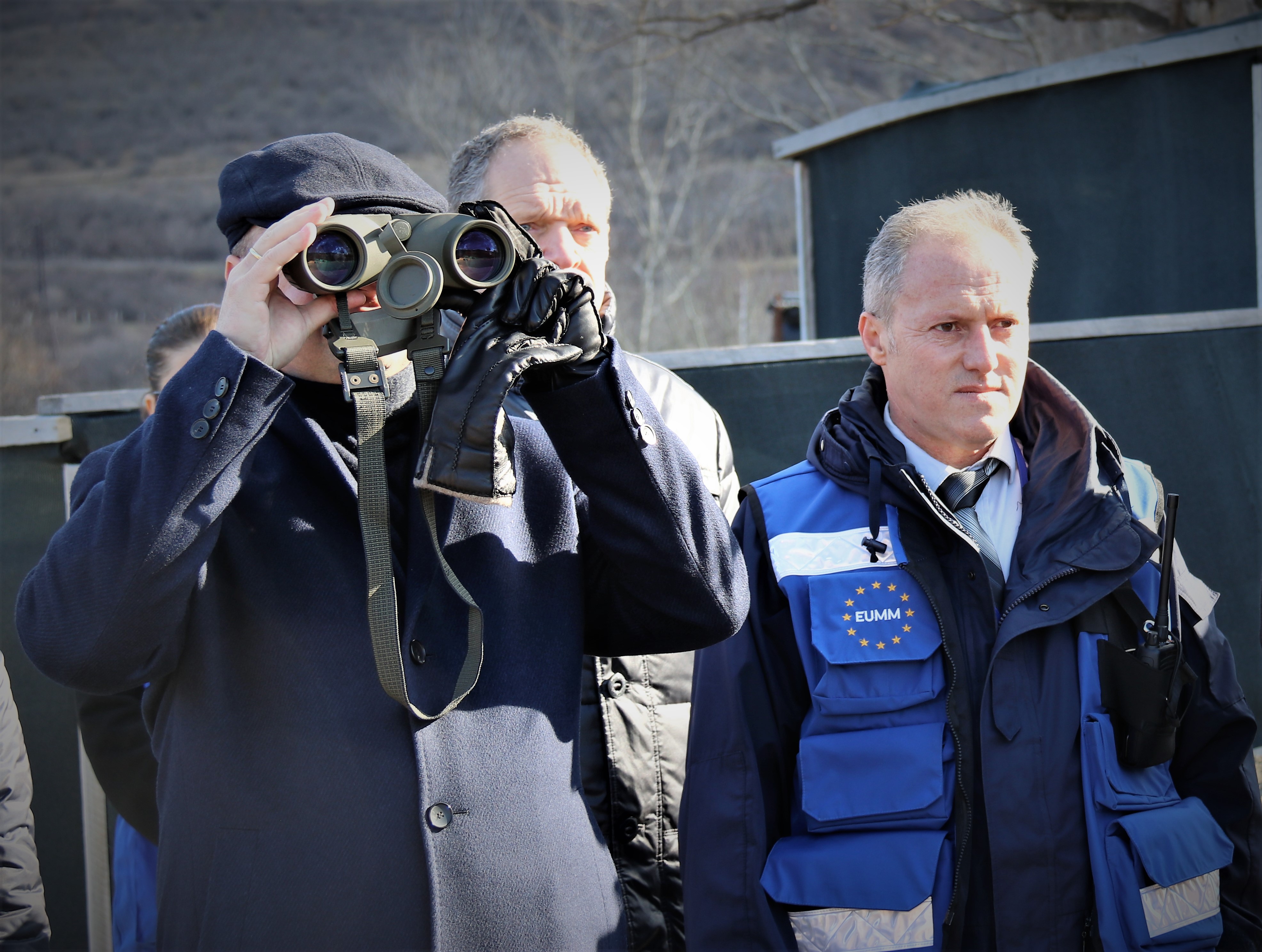 The Lithuanian Prime Minister receives a briefing about the general security situation and observes the "borderisation" activities along the Administrative Boundary Line with South Ossetia