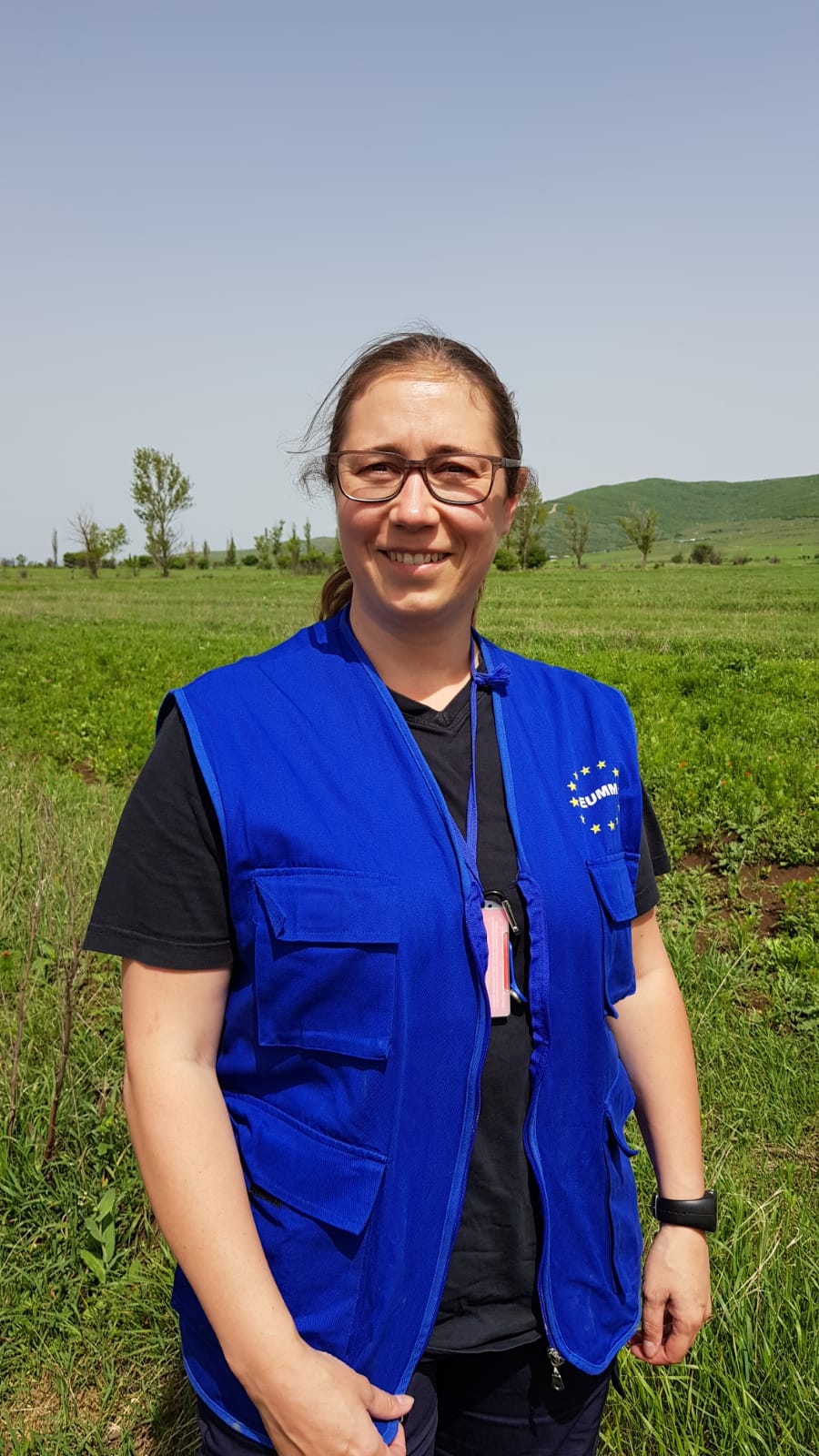 Claudia Bock, Germany
I am in Georgia for the second time. In 2016/2017, I worked for EU Monitoring Mission (EUMM) in Mtskheta Field Office and since April 2019, I am happy to work in Gori Field Office. I consider it a privilege to be able to return to Georgia for a second tour of duty, and I am very grateful for having this opportunity. Working with professional international as well as with national colleagues, who all come from different backgrounds (civilian, police, military), is on one hand a personal benefit for me, but constitutes an even bigger benefit for the Mission. The different cultural, personal and professional backgrounds of each individual allows a broad view on things and helps to achieve the best possible result.
Since the August 2008 conflict, EUMM contributes to stabilization and normalization of the situation in Georgia. It is important to create a safe environment in the peoples home country so that no one is forced to leave his or her home due to conflict or instability. As a monitor, I regularly talk to people affected by the situation along the Administrative Boundary Line and listen to their problems, worries, and desires. Georgia is their home country and they just want to live a normal and good life there.
Georgia is a country rich in nature and culture. I hope that in the future all people in Georgia will be able to live a good life without restrictions, fears or hostilities. That is important to me and thats why Im here in the Mission.