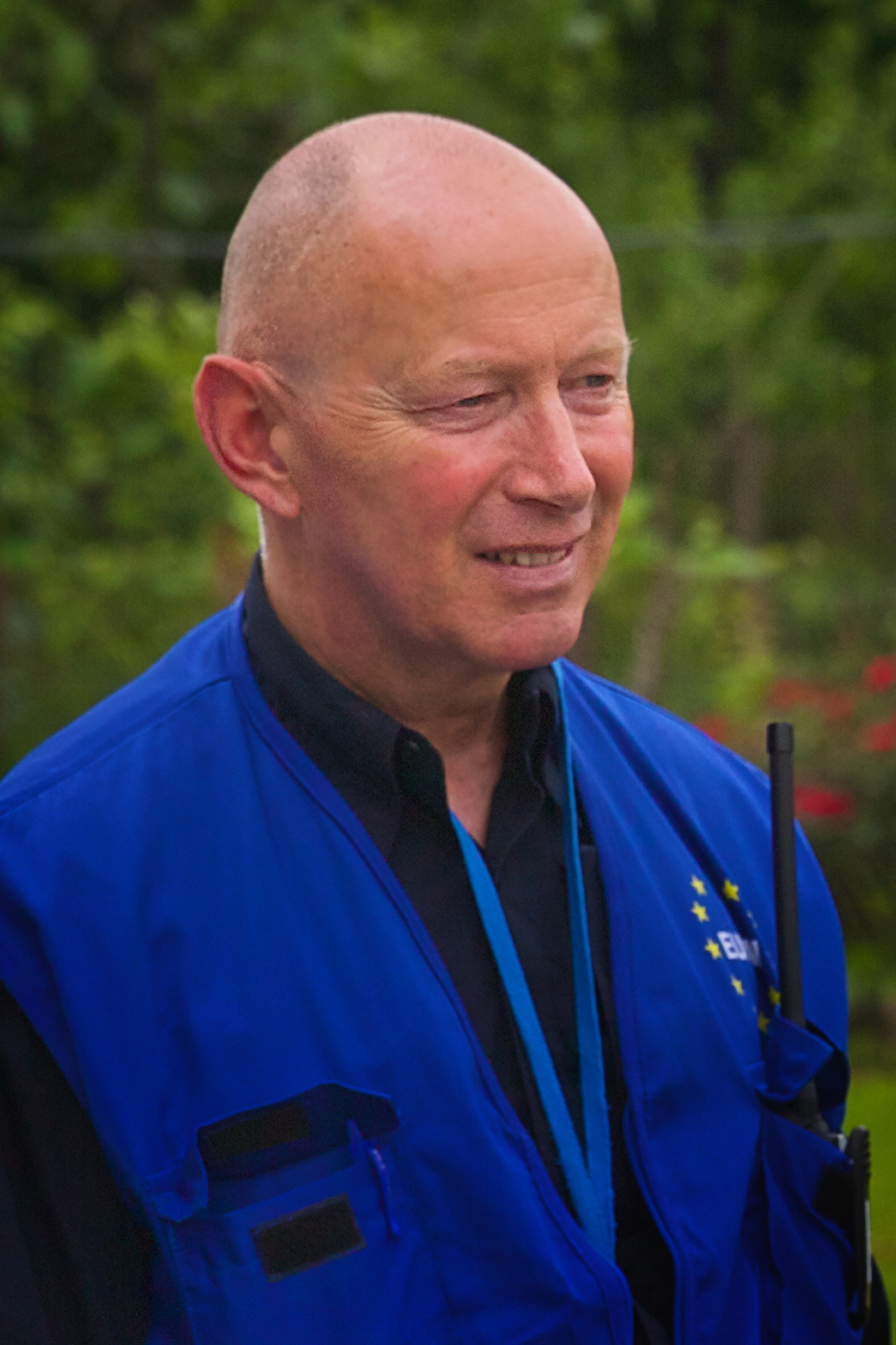 Gert, 56, The Netherlands

As a 16 year old boy, in 1973, I started my carrier in the Royal Dutch Navy and six years later I switched to the Maritime Police and served on several waters in The Netherlands. Since 2000 I have been a coordinator of the North Sea Missing Persons Bureau; investigating cases of missing persons and identifying bodies.
In 1993 I started my career in the missions abroad and since that I have been in Calafat in Romania for the Danube WEU, Cyprus for UNFICYP and now beginning from January in EUMM Georgia, Field Office Zugdidi.

Back home I have a family, my wife Thea and three children (two girls and a boy). Both of my daughters do have a son, so I am a grandfather also. On my free time I like to play badminton and maintain my back health by practicing Pilates techniques.
I enjoy patrolling close to the Administrative Boundary Line and meeting the local people with all their stories. The most memorable moment so far was speaking with a man who told us that he did not visit his brothers and sisters since 2008. A lot of people are in the same circumstances as this man and they are suffering a lot.

The most surprising aspect of my experience here in Georgia is the Georgian people who are very friendly and welcoming.
I believe that EUMM will not immediately solve the existing problems in the area, but brings stability and supports the normalisation of life. We provide tools to the conflict parties to build their own future.

I'm proud to be member of this mission!