You are never too old to use your skills and expertise for the benefit of others
01.09.2015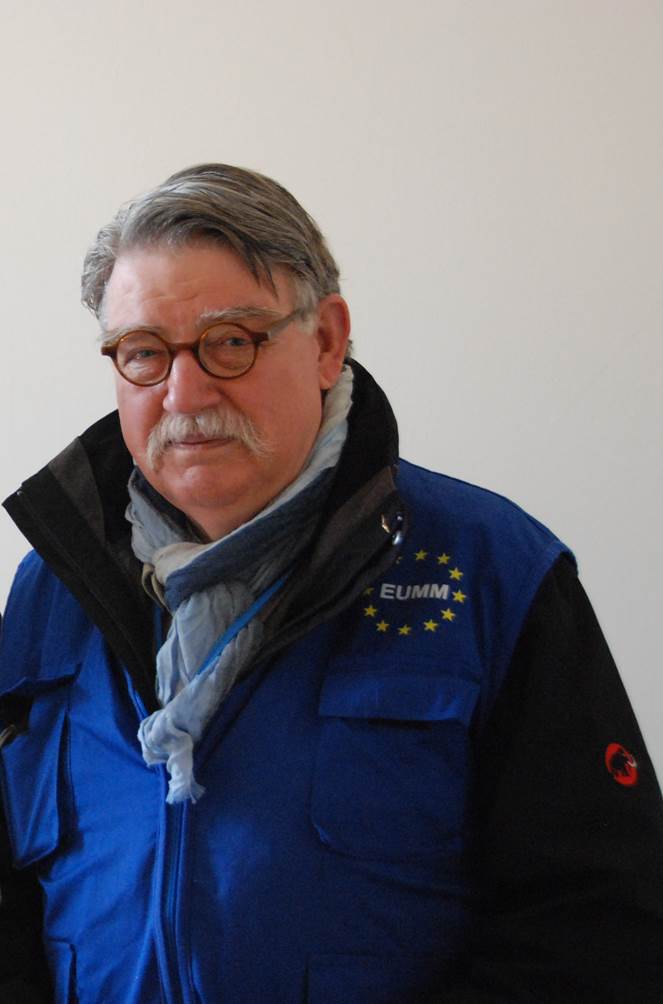 Anton (Ton) Roseboom, The Netherlands
I served for 25 years in the Royal Netherlands Army and ten years in the Royal Netherlands Air Force. I have been a lawyer since 2005 and my specialities are International and European Union law and property law. I have a private legal counselling office at home in Venlo in Limburg near the Dutch border with Germany.
I served in The United Nations Interim Force in Lebanon (UNIFIL) and in UNTSO, the United Nations Truce Supervision Organization, which covered Syria, Lebanon, Egypt and Israel.
I have been married for 27 years and have three children and nine grandchildren. My favourite sports are walking (4-days marches, very popular in the Netherlands) and golf. I am fluent in Dutch, English, French and German.
I joined the Mission in September 2013 and served with the Compliance team in the Field Office Zugdidi until February 2014. Since then, I have been with the Human Security Team, as an expert on legal issues, mediation, and as a stress prevention manager.
My most memorable moment in the mission was helping an old lady who lost a leg after a mine accident to be registered with the correct Non Governmental Organization, thereby solving her problem to obtain new leg prosthesis.
The most rewarding aspect of my experience here in Georgia has been the joy of working together with people from various nationalities, in various stages of their lives and with different backgrounds and expertise. One particularly surprising experience while monitoring has been finding the enormous amount of problems related to property rights and the registration of real estate, and the fact that this basic human right has not got the attention it deserves until now.
I most enjoy patrolling, contacting people and using my natural empathy with people to improve the situation or at least create a better awareness of their rights and opportunities. My most important message to my colleagues is that you are never too old to use your skills and expertise for the benefit of others!