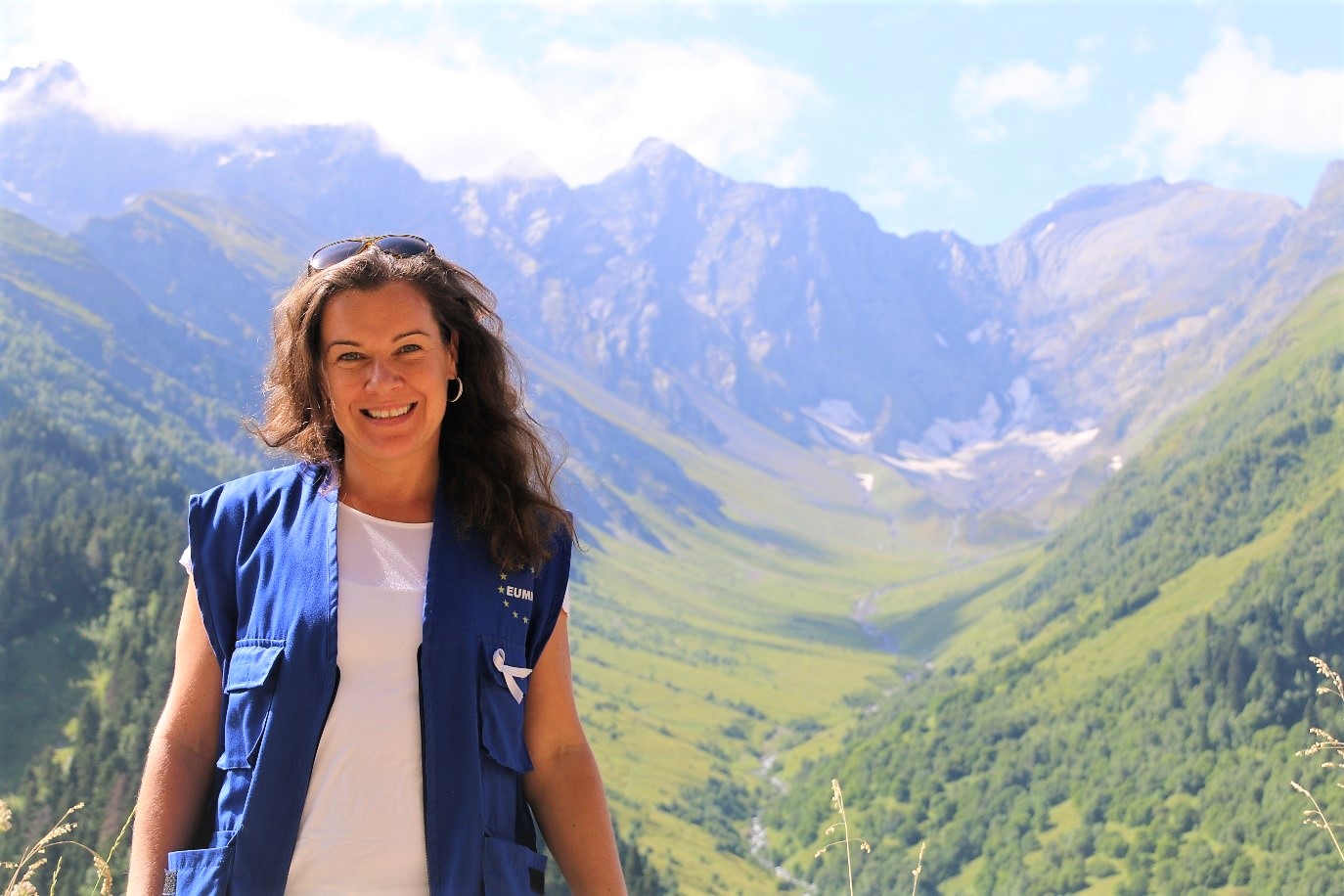 Marjaana Raf, Finland
I'm a PHD student in Sociology and Social anthropology. I am doing research on security and human right violations in Rio de Janeiro, Brazil, but I've put my studies on hold to work abroad, for the time being. I'm 38 years old and I have a six year old son. He has been travelling around the world with me - until this autumn when he moved back to Finland to attend pre-school. When I was 18 years old I moved abroad, to Brazil, for the first time. Since then, when I'm not studying, I have been working in development and humanitarian affairs for different organisations, such as the Ministry for Foreign Affairs of Finland and European Union in several countries in Latin America, Africa and in the European Neighbourhood.
In January 2016 I started working as a Monitor in the Gori Field Office. This is the first civilian crisis management mission. Because of my background, I immediately joined the Human Security team, and quickly became the Deputy Team Leader and Gender Focal Point of the Field Office. In September this year I moved to the Zugdidi Field Office to become a Team Leader of the Human Security team.
The Human Security team focuses on monitoring, analysing and reporting on civilian aspects of the conflict outlined in the Mission's mandate, such as access to humanitarian assistance, human rights and the continuing impact of the conflict on internally displaced persons and other conflict-affected people. As a Team Leader, I am responsible for managing a team of eight international monitors with various civilian, police and military backgrounds. I organise our daily work, which means planning patrols, but I also participate in long-term planning in close cooperation with colleagues from our team but also from other units. Through my work I have the privilege of maintaining and enhancing the Mission's network of key interlocutors, such as civil society organisations, social and health service providers and local authorities.
At this moment I'm working on organising the "16 days of activism". This is a campaign against gender based violence that takes place all over the world, lasting 16 days from 25 November to 10 December (Human Rights Day), - underpinning the simple fact that violence against women and girls remains the single most pervasive human rights violation today. During the 16 days of activism, EUMM staff and participants, will wear a white ribbon to signify their pledge to never commit, condone or remain silent about violence against women and girls.
Working for EUMM has been, and continues to be, an interesting and rewarding experience. I feel privileged to have had the opportunity to live and work in Georgia!