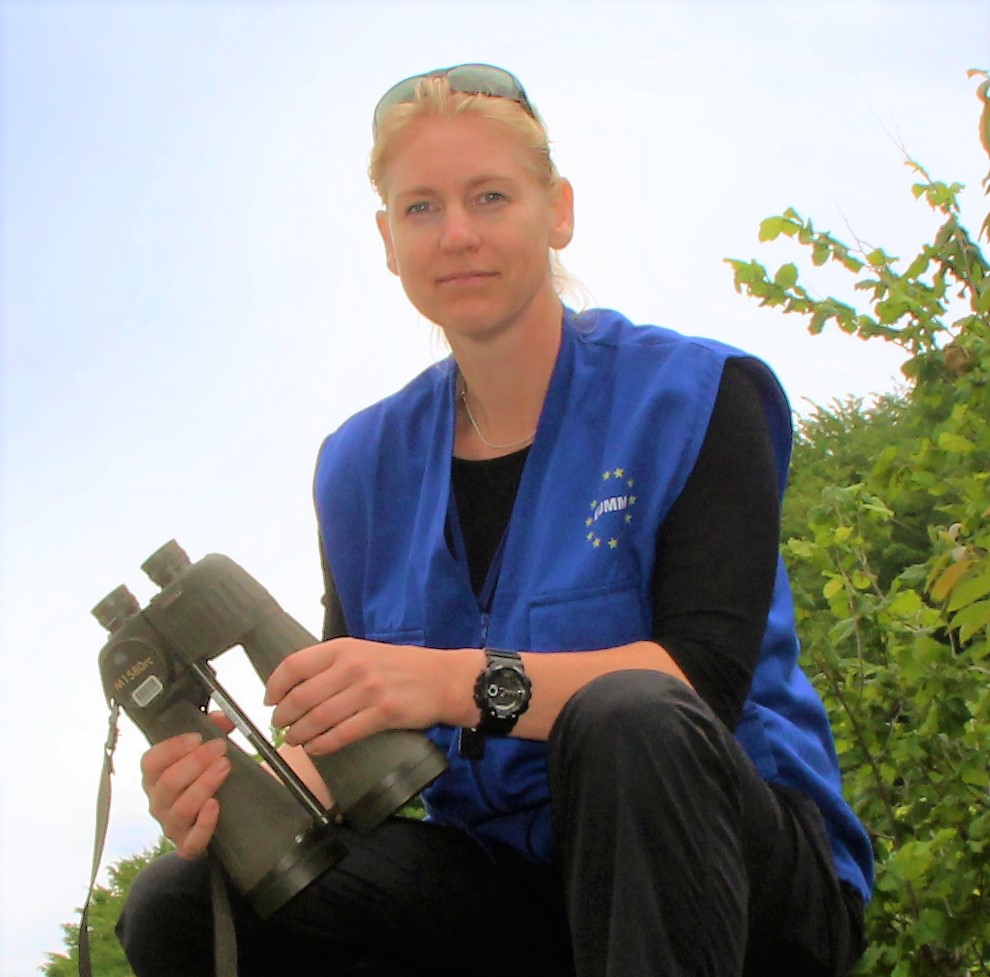 Georgina Magnussen, Denmark
My name is Georgina Magnussen and I am 39 years old and from Denmark. For the past 14 years I've worked as a police officer in different fields, for example, patrolling, community policing, riot police and investigations. My job has given me the opportunity to work abroad in Kosovo and Palestine, and the EU Monitoring Mission is now my third mission.
To be away from well-known surroundings and normal routines is, of course, at times challenging and hard.
Mission life can sometimes be dangerous, but the outcome is worth it. The fact that you can help people feel safer and support them, and make the world see what is going on from all sides of any conflict, is rewarding. This human insight cannot be read in books. I bring this very useful experience with me to Georgia.
I arrived in March 2018 to Zugdidi. I joined the monitoring team that patrols along the Administrative Boundary Line with Abkhazia. From what I have seen of Georgia in my daily work, I can genuinely say that it is a beautiful country and that Georgia makes a great effort to keep it this way.
I look forward to continuing my important work as part of the bigger Field Office Zugdidi team. Our patrolling and reporting, as part of the Mission, is important. I feel privileged to be part of this team.