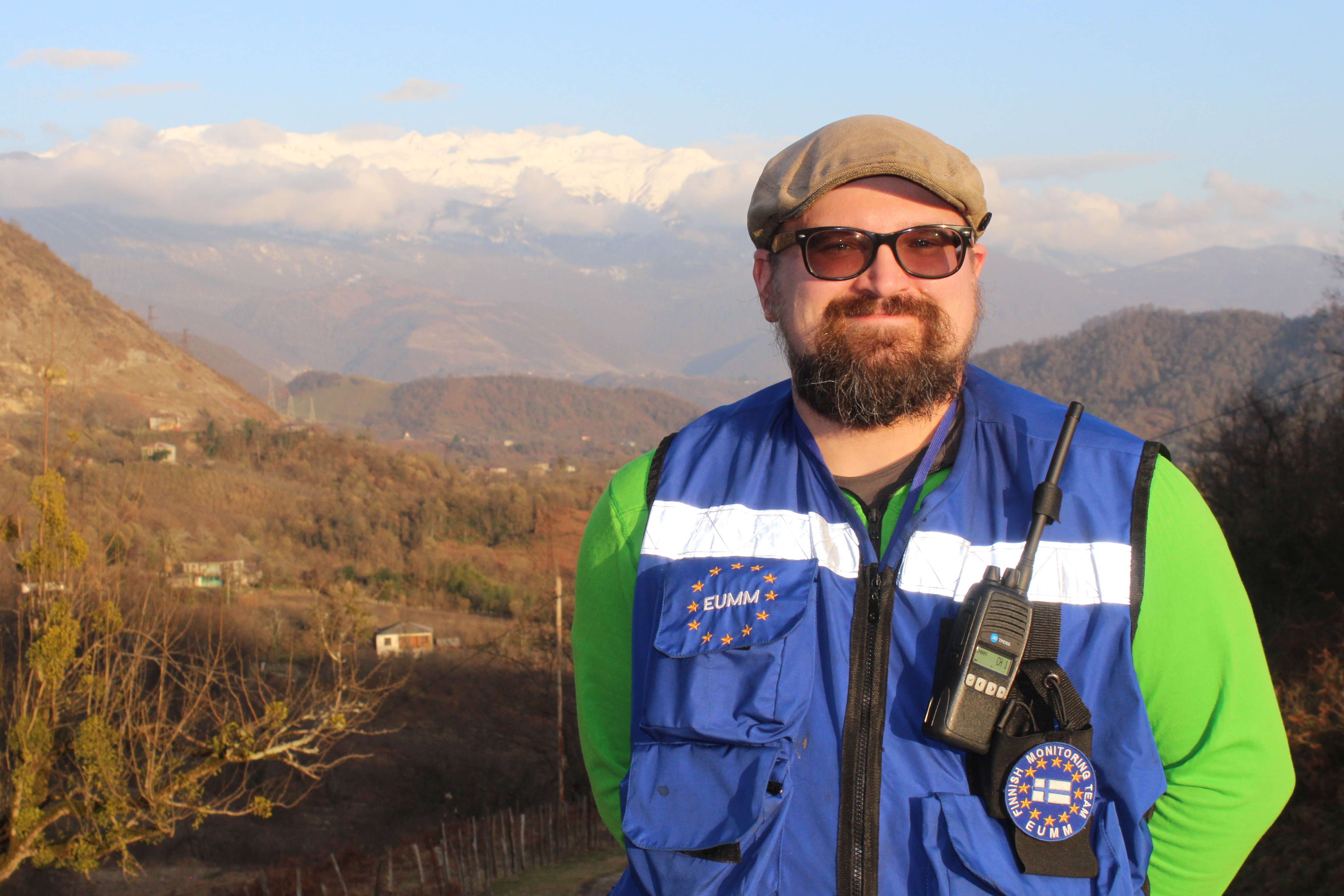 Juho Romppainen, Finland
I am Juho Romppainen from Finland. I studied Contemporary History at the University of Turku and University of Helsinki. I completed a Master's Programme of Russian and East European Studies at the Aleksanteri Institute at the University of Helsinki, with a special interest in the Caucasus and Central Asia.
For the past nine and half years, I have worked in the Finnish public sector with various tasks related to immigration and international cooperation. This has been an important aspect of my work. Working with immigration issues has an international aspect in itself, and I have participated in the Election Observation Missions with the OSCE e.g. in Georgia and Ukraine.
For me, one of the greatest aspects of working for international missions has been the cooperation with different people from different nationalities and backgrounds, and I feel that this diversity is one of the strong points of the EUMM.
I have worked with issues regarding the South Caucasus and Georgia both in my studies and in my work. I therefore have a longstanding interest in Georgia and was extremely delighted when I was selected to work in EUMM Georgia. I arrived in Georgia at the end of October 2018 and was immediately assigned to the Administrative Boundary Line (ABL) team in Field Office Zugdidi. The first few months have been very busy with a lot of new information to assimilate.
We, as mission members, represent the EU within the local population, and I feel that EUMM Georgia is doing important work. I feel extremely fortunate to be part of that. In addition, being a mountain enthusiast and coming from a quite flat country, I truly enjoy ABL patrols in the foothills of the Greater Caucasus.