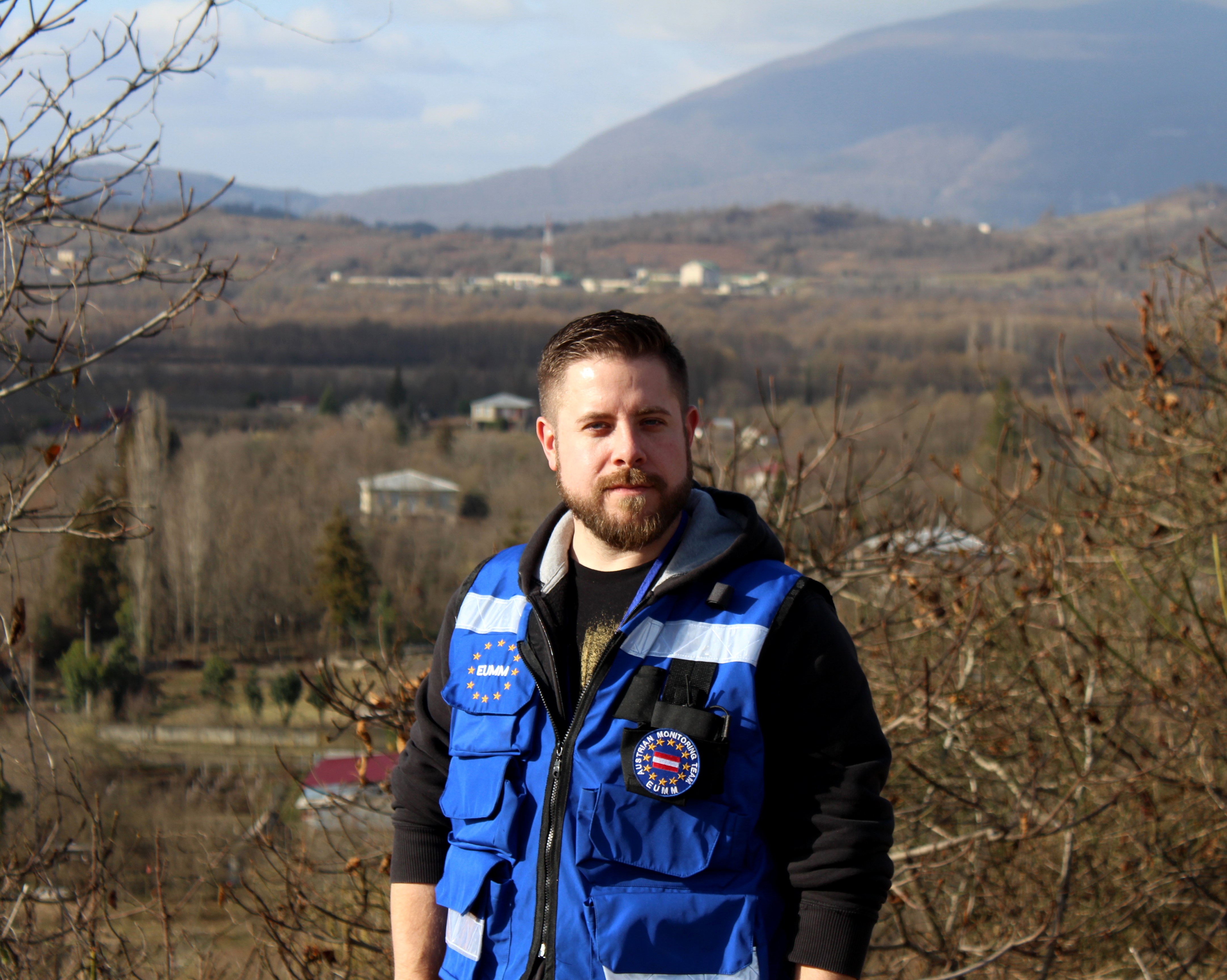 Julian Schweighart, Austria
Back in 2008, when I first heard in the news about an ongoing conflict in Georgia, the whole scenario seemed to be so far away. I had never visited the South Caucasus before, but now I find myself in Zugdidi at the heart of it. Last October, I joined the Administrative Boundary Line (ABL) Team of Field Office Zugdidi.
One of my biggest passions back home in Austria is driving and especially off-road driving. My great experience in off-road driving enables me to negotiate the roughest terrains on patrols along the ABL with Abkhazia and even to contribute to the mission in a unique way: I specialised even further and became a driving instructor for newcomers.
What came as a positive surprise to me at Field Office Zugdidi is how I immediately felt welcomed by both International and National staff. I experienced first-hand that the Georgian people are very hospitable to visitors.
My wish is to keep contributing to the Mission. I hope that my knowledge and skills, which I gathered during my 12 years' career in the Austrian Federal Police and in multiple short-term missions in South-Eastern Europe, will contribute to stability in this beautiful country, especially for the benefit of its people.