A Swedish parliamentary delegation including the Speaker, Dr. Andreas Norlén, Deputy Speakers, Ms. Åsa Lindestam and Ms. Lotta Johnsson Fornave, and party group leaders visited the EU Monitoring Mission (EUMM) in Georgia on 28 June 2019. The delegation was accompanied by His Excellency Ulrik Tideström, the Ambassador of the Kingdom of Sweden to Georgia.
After a briefing from EUMM Head of Mission, Mr. Erik Høeg, on the overall security situation and the Mission's work, the delegation joined monitors from Field Office Mtskheta in a patrol to observe the Odzisi controlled crossing point at the Administrative Boundary Line with South Ossetia.
In the field, the parliamentarians were briefed on the ongoing challenges faced by the conflict-affected population since the 2008 conflict, including those related to freedom of movement and documentation. The parliamentarians were shown 'borderisation' features installed at the administrative boundary line, physical manifestations of the problems facing local communities.
The parliamentarians also had the opportunity to meet with some of the EUMM's Swedish contingent and to hear about their work in the Mission with the Head of EUMM expressing his gratitude for Sweden's strong support of the Mission over the years. Sweden is currently the single largest contributor of personnel to the EUMM, seconding 20 highly qualified members of staff.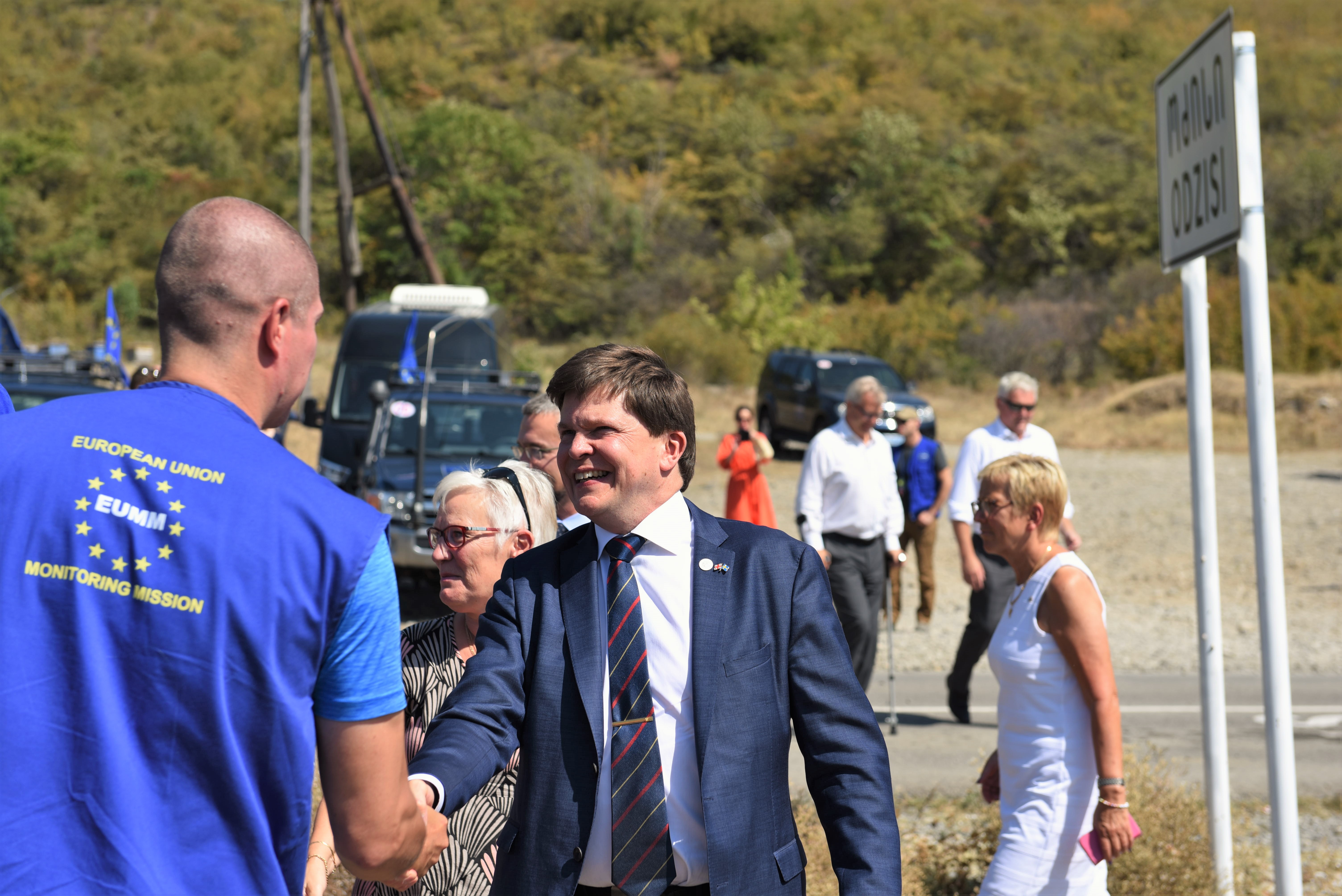 Speaker of the Swedish Parliament, Dr. Andreas Norlén, and First Deputy Speaker, Ms. Åsa Lindestam MP, greet monitors in Odzisi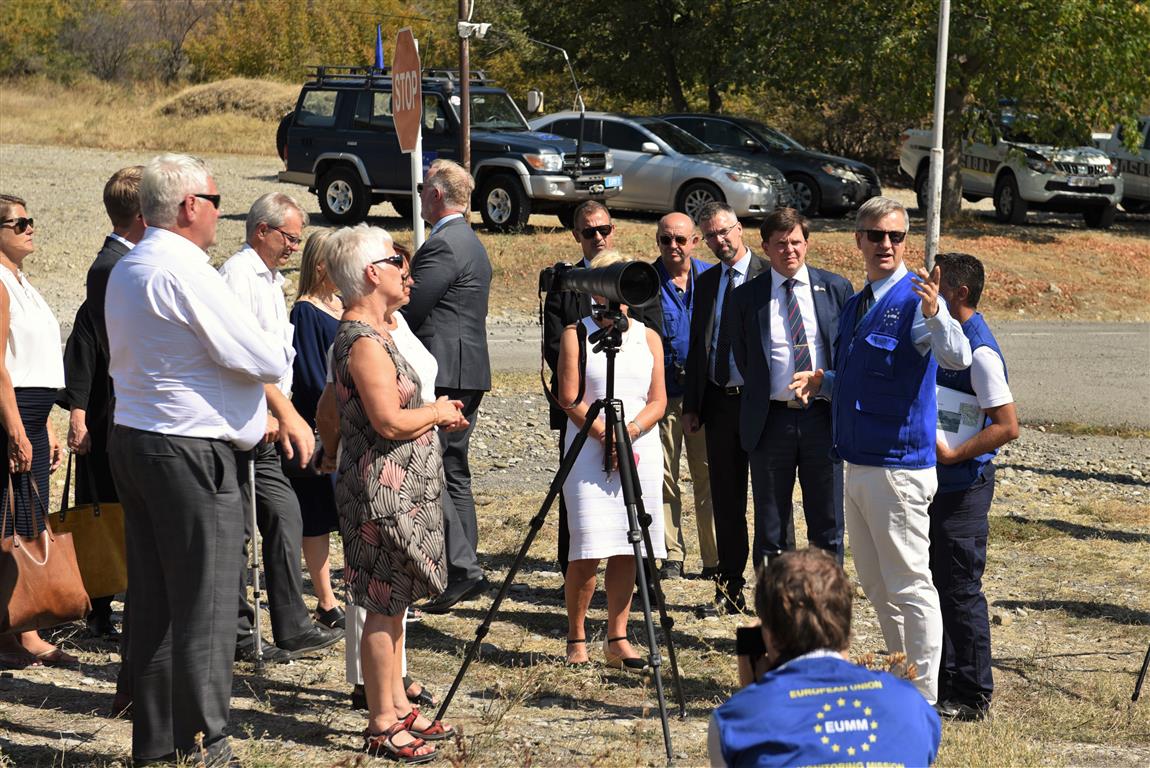 Head of EUMM, Mr. Erik Høeg, briefs the parliamentarians on the security situation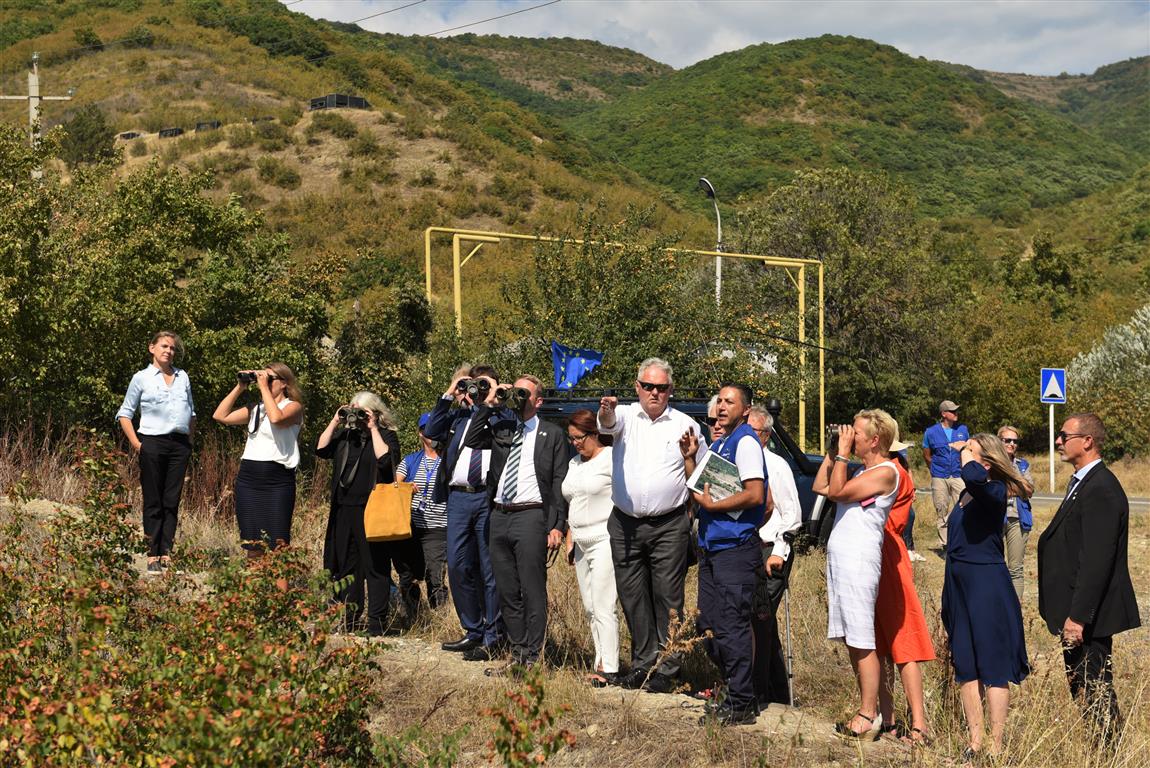 The Swedish delegation observe the ABL, under the guidance of EUMM patrol leader Georgios Lamprou