On September 5, the President of the Republic of Hungary, H.E. Mr. János Áder, visited EU Monitoring Mission (EUMM) Field Office, Mtskheta.
Deputy Head of Mission Ms. Kate Fearon greeted the President. Ms. Fearon briefed both H.E. and the accompanying Hungarian Delegation on the Mission's mandate, its role and activities in Georgia. The Deputy Head of Mission, on behalf of the Head of Mission, Mr. Erik Høeg, thanked the Hungarian authorities for their committed support to the Mission, including seconding highly qualified experts to the EUMM.
The President of Hungary H.E. Mr. János Áder expressed his gratitude for the work carried out by the Mission in Georgia. He added that he was happy to have had this opportunity to be informed on the Mission mandate and its current activities on the ground.
The President was also welcomed by the Hungarian contingent seconded to the Mission.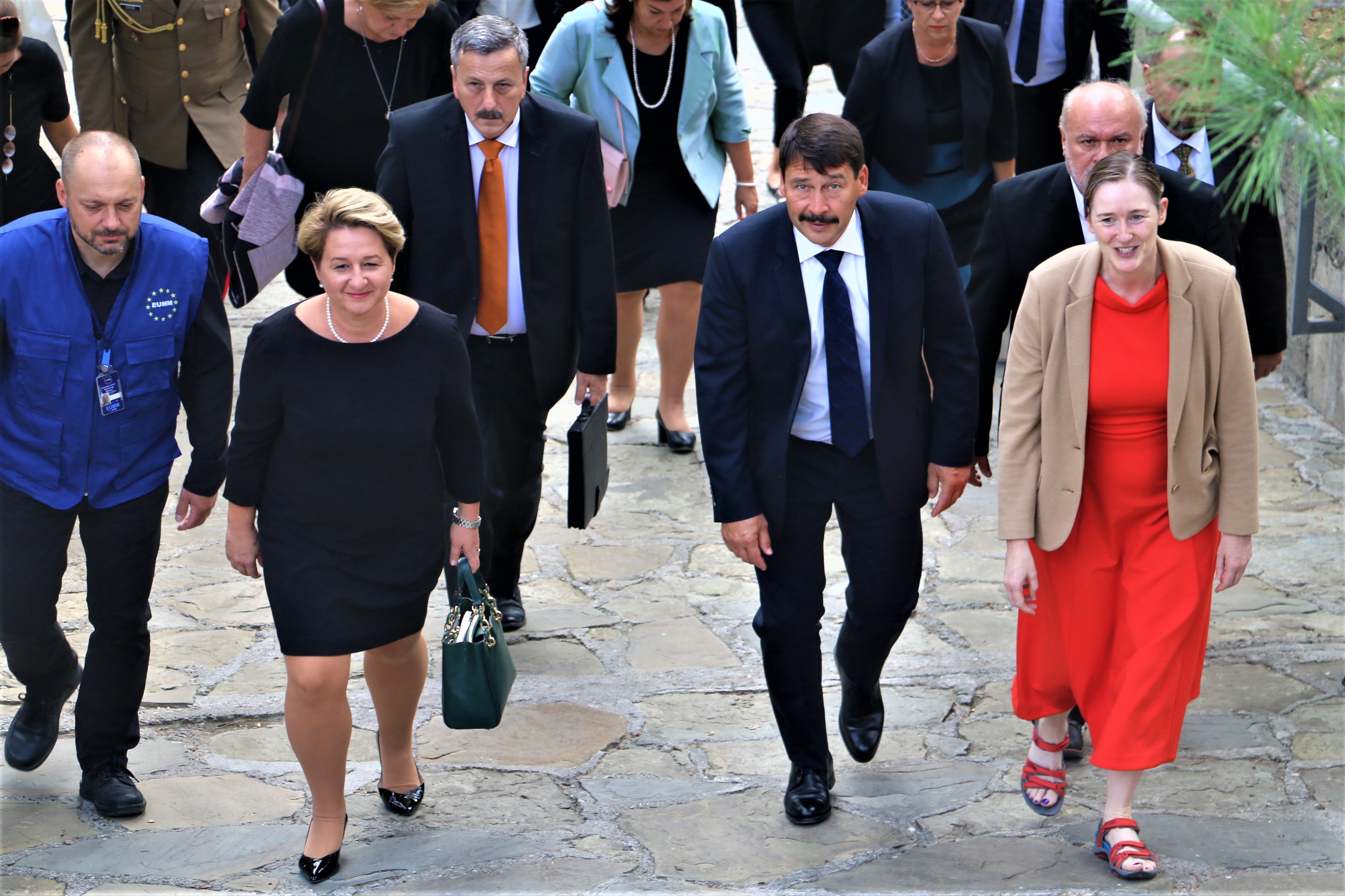 Deputy Head of Mission Ms. Kate Fearon (right) greeted
H.E. Mr. János Áder,
President of the Republic of Hungary in Field Office Mtskheta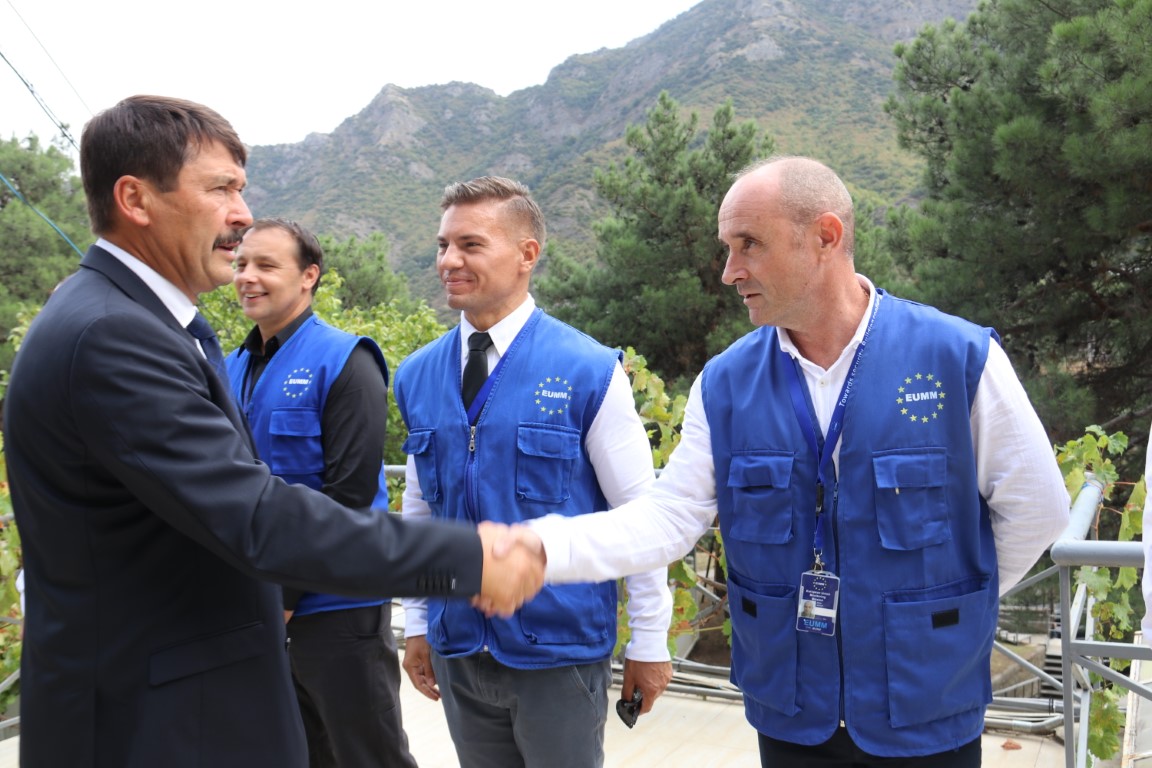 The President met members of the Hungarian contingent, currently deployed in the Mission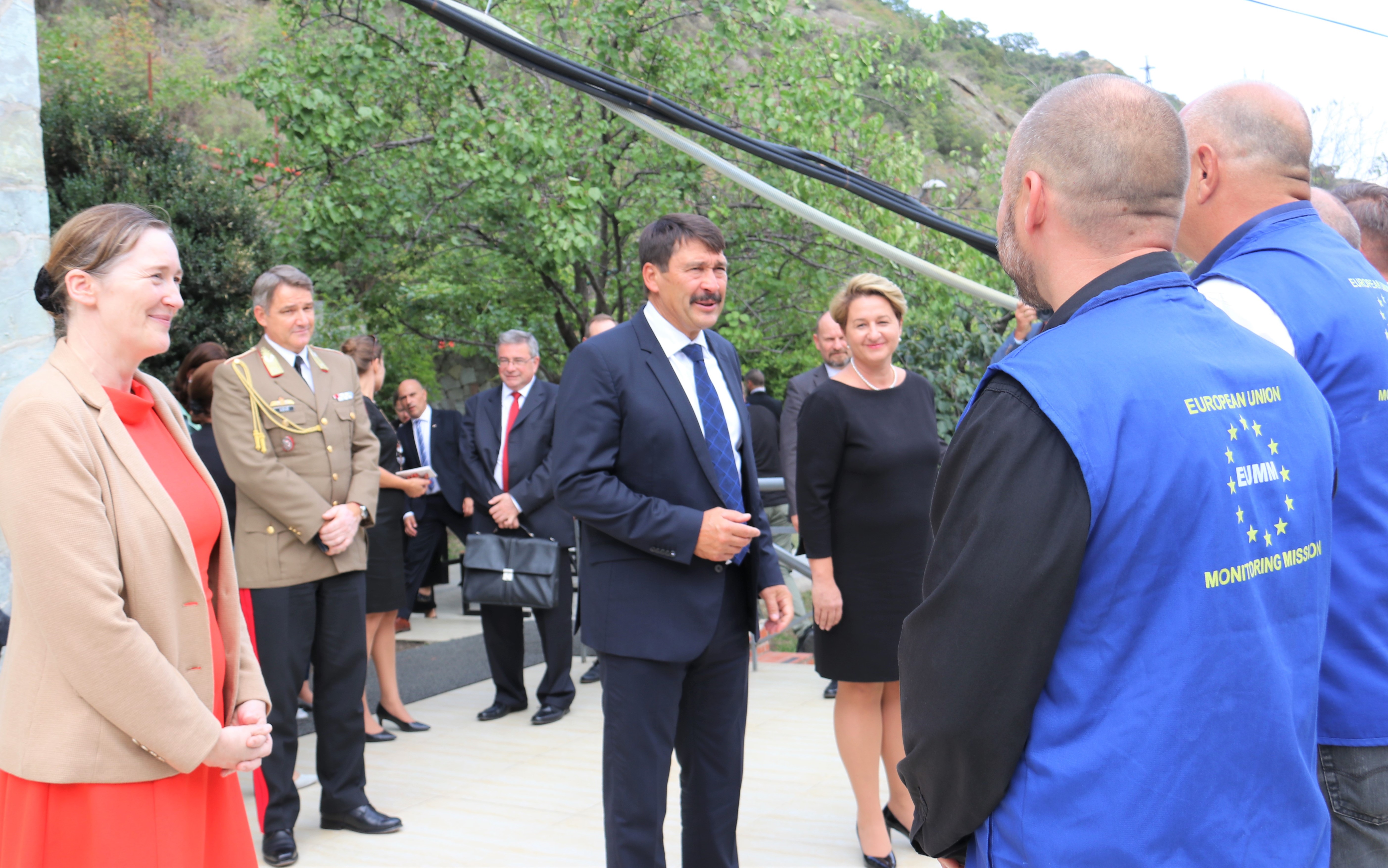 H.E. Mr. János Áder
expressed his gratitude for the work carried out by the EUMM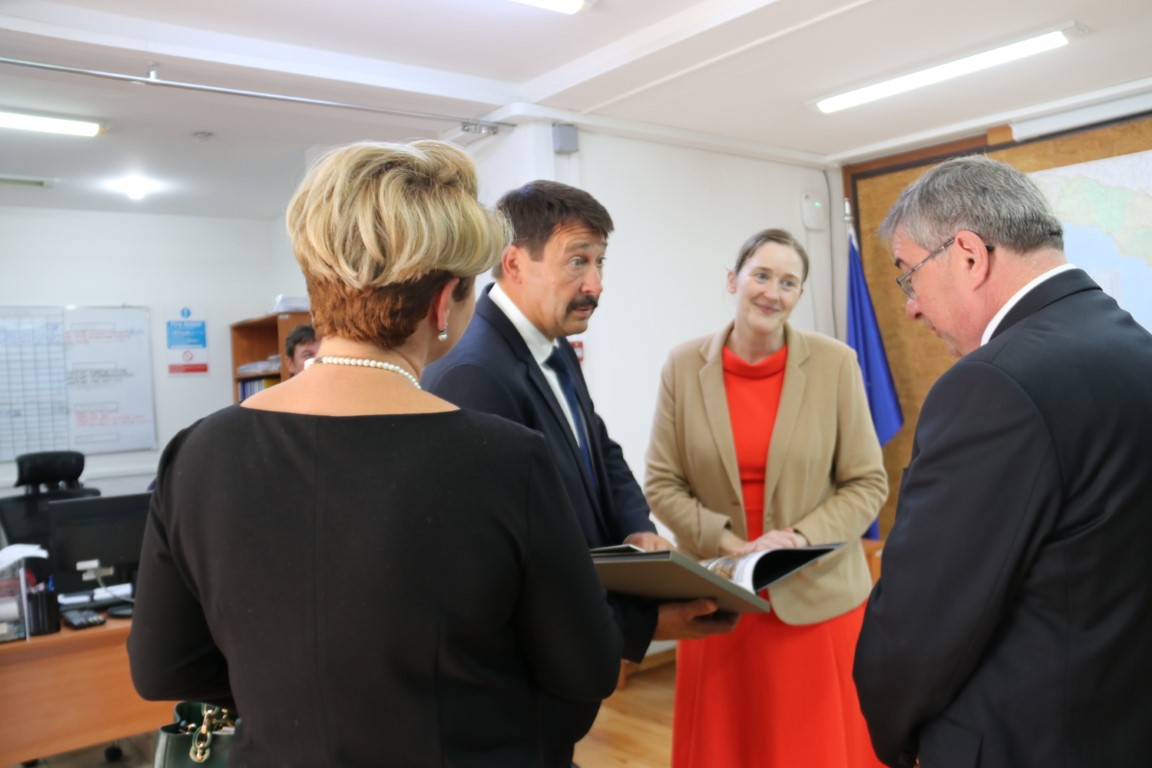 After a brief Mission presentation, provided by the Deputy Head of Mission,

there was an exchange of gifts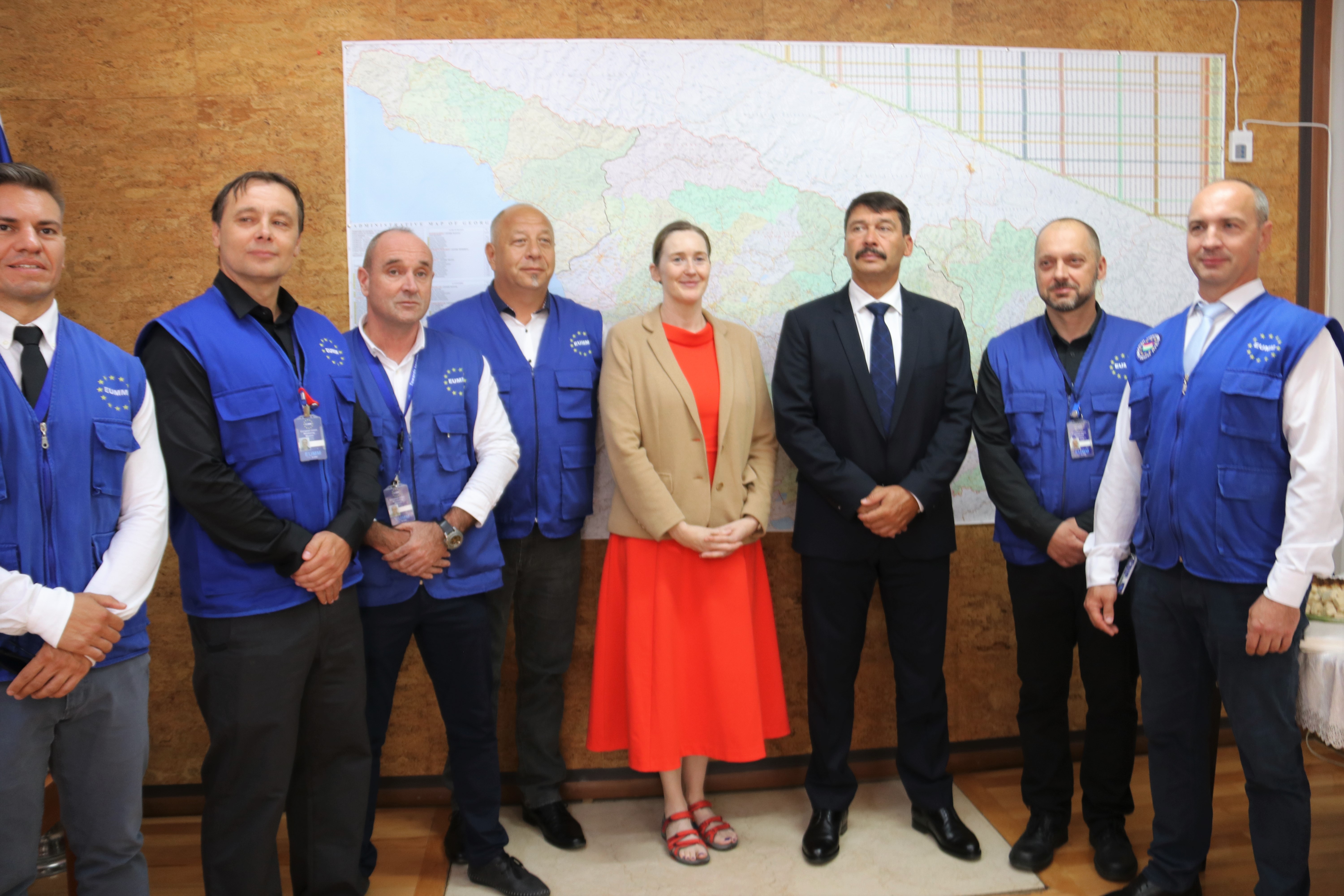 Deputy Head of Mission, Ms. Kate Fearon, together with the President and Mission colleagues from Hungary