On 11 February, Ms. Kate Fearon, Acting Head of EU Monitoring Mission (EUMM) Georgia presented via VTC at a seminar held in Brussels on 'Women mediators: moving beyond stereotypes'.
Ms. Anna Carin Krokstäde Kneip, Adviser for Equal Opportunities and Careers at European External Action Service, opened the seminar highlighting the significant role of women in conflict resolution.
Ms. Fearon spoke of her role as Acting Head of EUMM and on her views and previous experiences. She spoke of her participation in the Northern Ireland Women's Coalition (NIWC), and her specific role during the Northern Ireland Peace Negotiations as well as the role of confidence-building and mediation in the EUMM Georgia mandate.
The seminar reflected on and discussed the important role of women across the globe in taking active parts in mediating conflicts. It considered how the EU supports women mediators, what the EU mediation team does and reflected also on some common and technical challenges facing mediators in engaging with peace processes.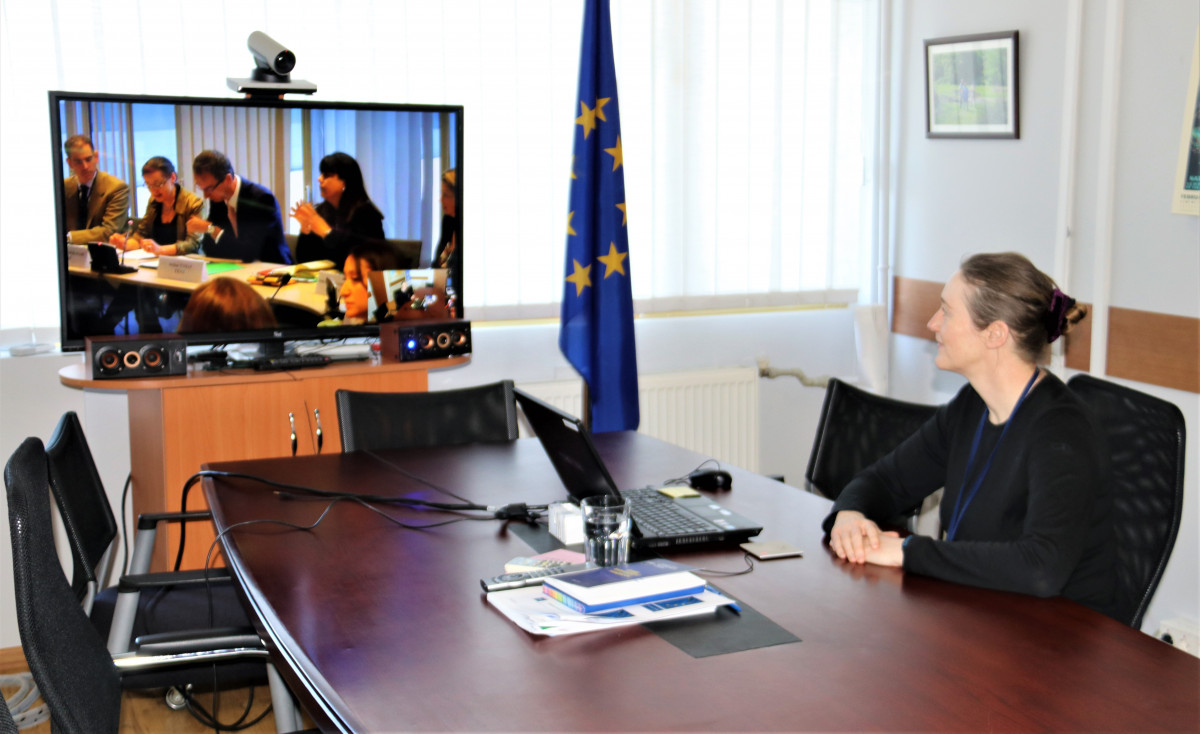 Acting Head of EUMM Ms. Kate Fearon during the VTC session