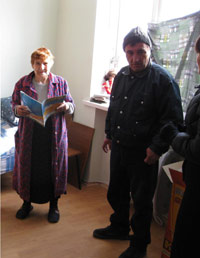 The European Union Monitoring Mission is hosting a seminar on human rights on Thursday 15 January at HQ in Tbilisi. The purpose of the seminar is to exchange information on the human rights situation in Georgia and the projected work plans for 2009 with Georgian authorities, different international organizations, agencies and NGOs.
The discussion, led by EUMM, will focus on IDPs, returnees and the situation in the ADZ, civil society and NGOs and the large donors.
Local media representatives are invited to attend the introductory remarks presented by EUMM Deputy Head of Mission, General Gilles Janvier. That will take place on 15 January at EUMM HQ at Krstanisi 49 at 9:45 .
Please be so kind as to confirm Press and Public Information Office your attendance at press@eumm.eu