Mr. Pedro Serrano, Deputy Secretary General for Common Security and Defence Policy (CSDP) and Crisis Response, European External Action Service, visited the EU Monitoring Mission (EUMM) in Georgia on 20 March 2019.
The EUMM Head of Mission, Mr. Erik Høeg, welcomed and briefed the Deputy Secretary General at the Mission Headquartes in Tbilisi. Mr. Serrano met with the Mission's senior management, addressed the EUMM staff, and joined patrols to the Administrative Boundary Line (ABL) with the breakaway region of South Ossetia.
During the patrols in the areas of responsibility of Gori and Mtskheta Field Offices, Mr. Serrano was briefed on the general security situation in the area and had the opportunity to observe 'borderisation' along the Administrative Boundary Line with South Ossetia. The Deputy Secretary General spoke with Georgian media about the European Union's approach towards the Caucasus region and the situation in Georgia.
Mr Serrano expressed his gratitude for the role of the EUMM in monitoring the implementation of the six-point agreement signed in August 2008, as the only international presence on the ground. He emphasized the role of the EUMM for stability and confidence building.
Background information:
Mr Pedro Serrano is an EU Official and Spanish Career Diplomat. Since November 2015, he is the Deputy Secretary General for CSDP (Common Security and Defence Policy) and Crisis Response, European External Action Service. Previously, he served in different positions in the external service for the Ministry of Foreign Affairs of Spain and at the European External Action Service Headquarters in Brussels. He has a degree in law from Universidad Complutense Madrid.
EUMM Georgia is one of 10 civilian crisis management missions presently deployed by the EU under the CSDP framework. The Mission was launched in order to ensure that parties complied with the Six Point Agreement that ended the 2008 war between Russia and Gerogia.
Since 1 October 2008, the Mission has been patrolling day and night to ensure there is no return to hostilities, to facilitate the resumption of a safe and normal life for the local population living in areas adjacent to the Administrative Boundary Lines with the breakaway regions of Abkhazia and South Ossetia, and to build confidence among the conflict parties. In addition, the Mission assists EU decision makers in shaping EU policy on Georgia and the wider region.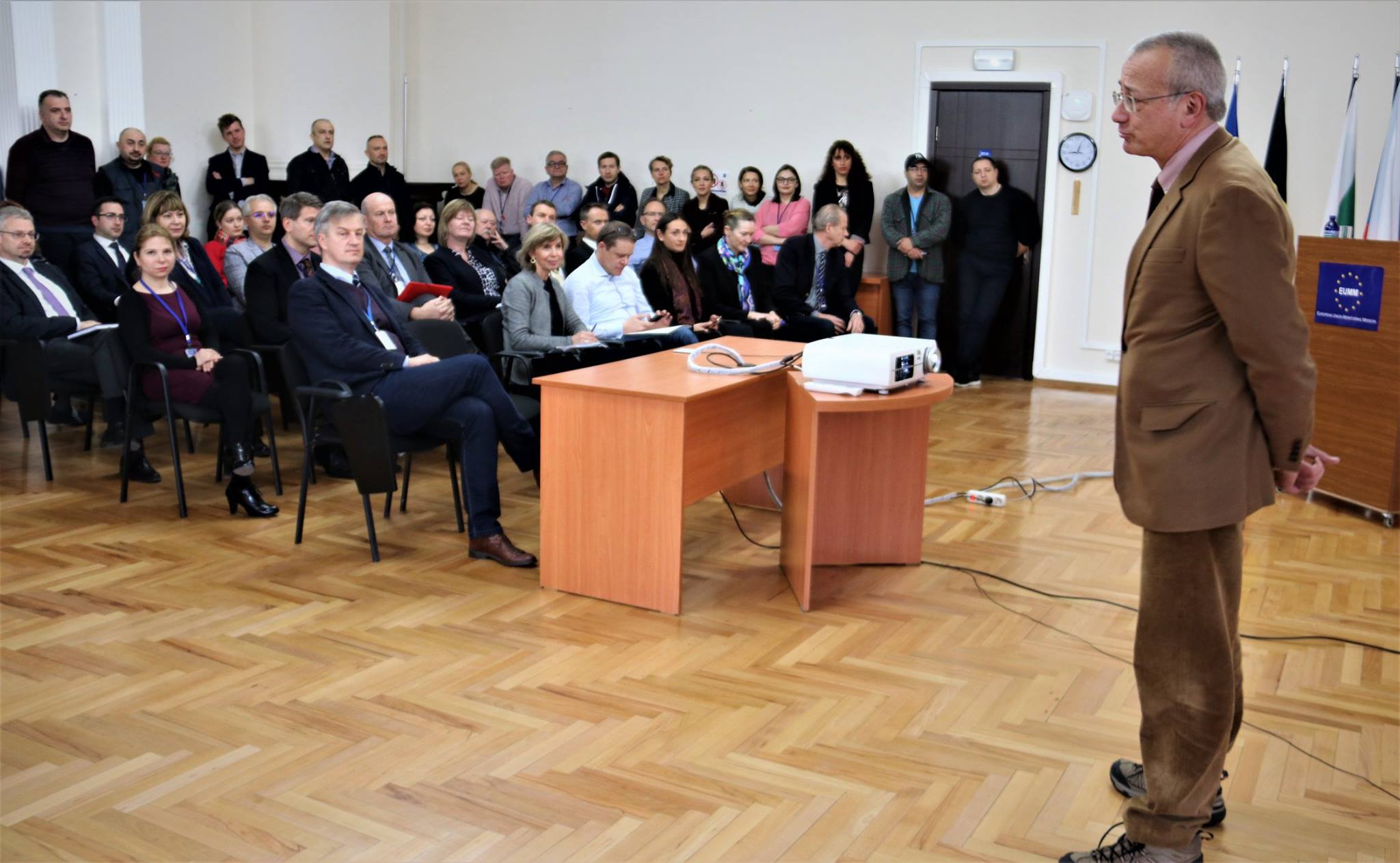 Mr Serrano expressed his gratitude to the EUMM commitment in monitoring the situation in Georgia and the implementation of the six-point agreement signed in August 2008, and for the stabilizing role the EUMM has throughout Georgia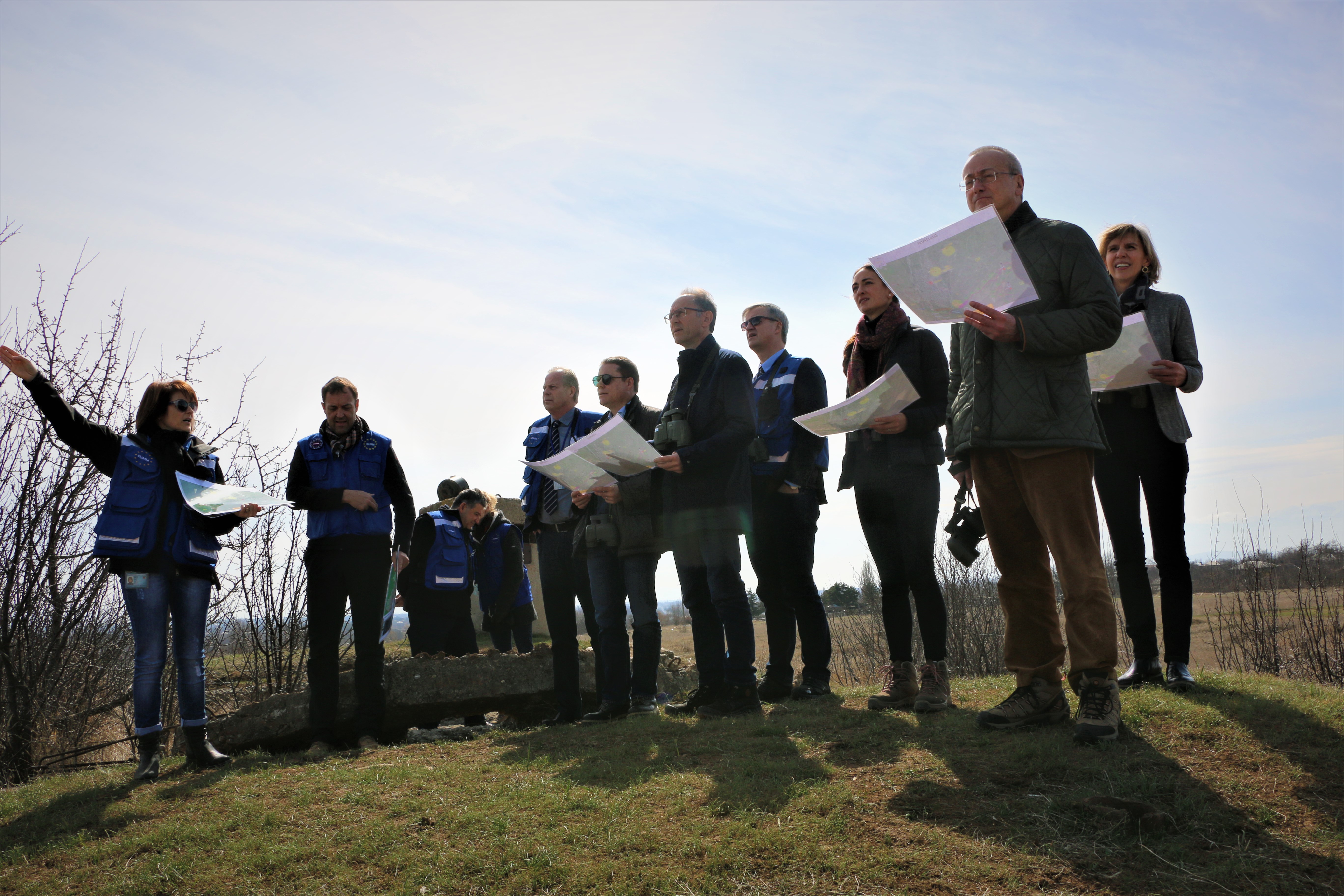 Head of Gori Field Office Mihaela Gherasim briefs the delegation on the security situation in Zemo Nikozi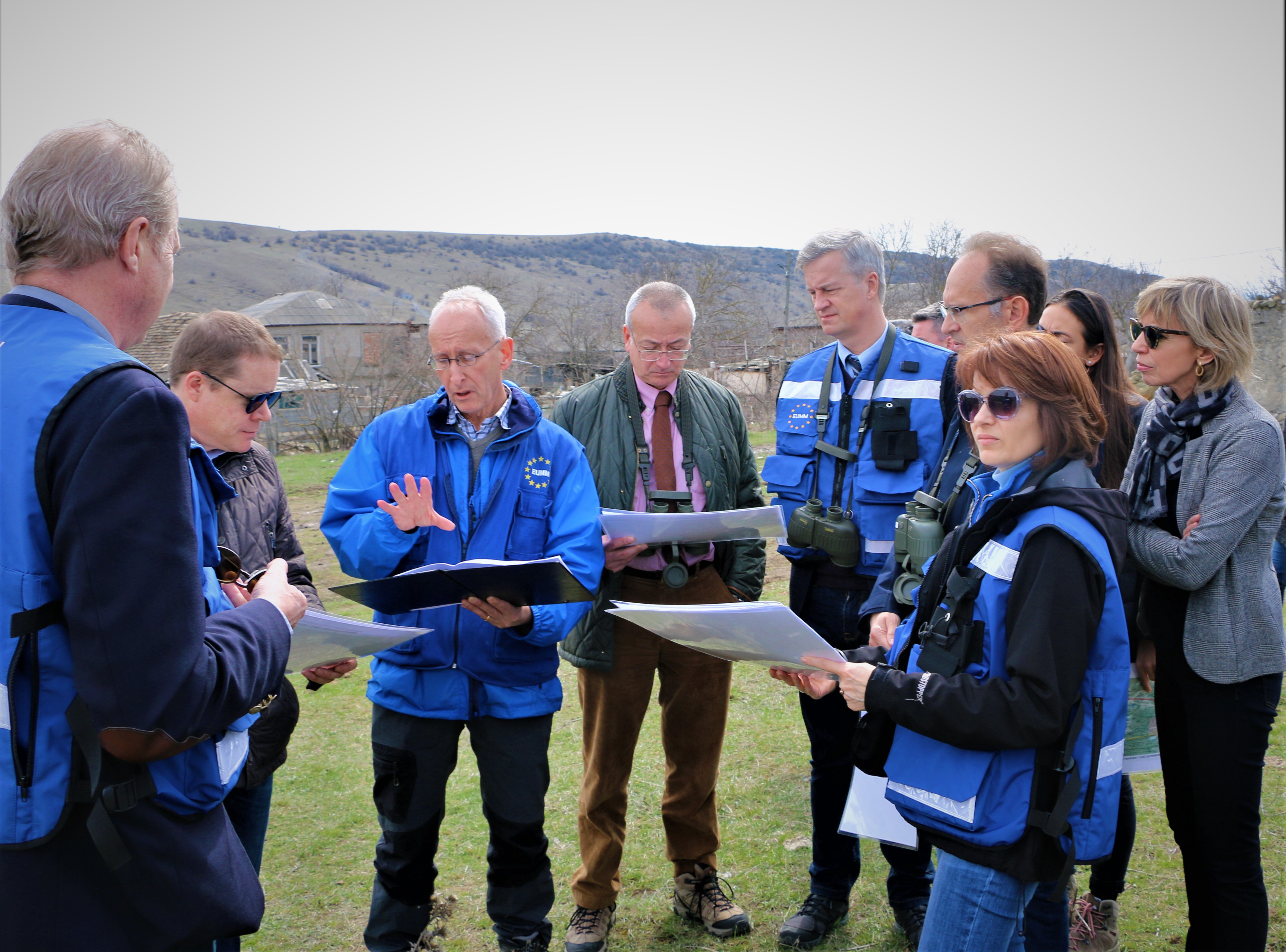 Monitor Robert Mangham explains the details of the current security situation in Didi Khurvaleti village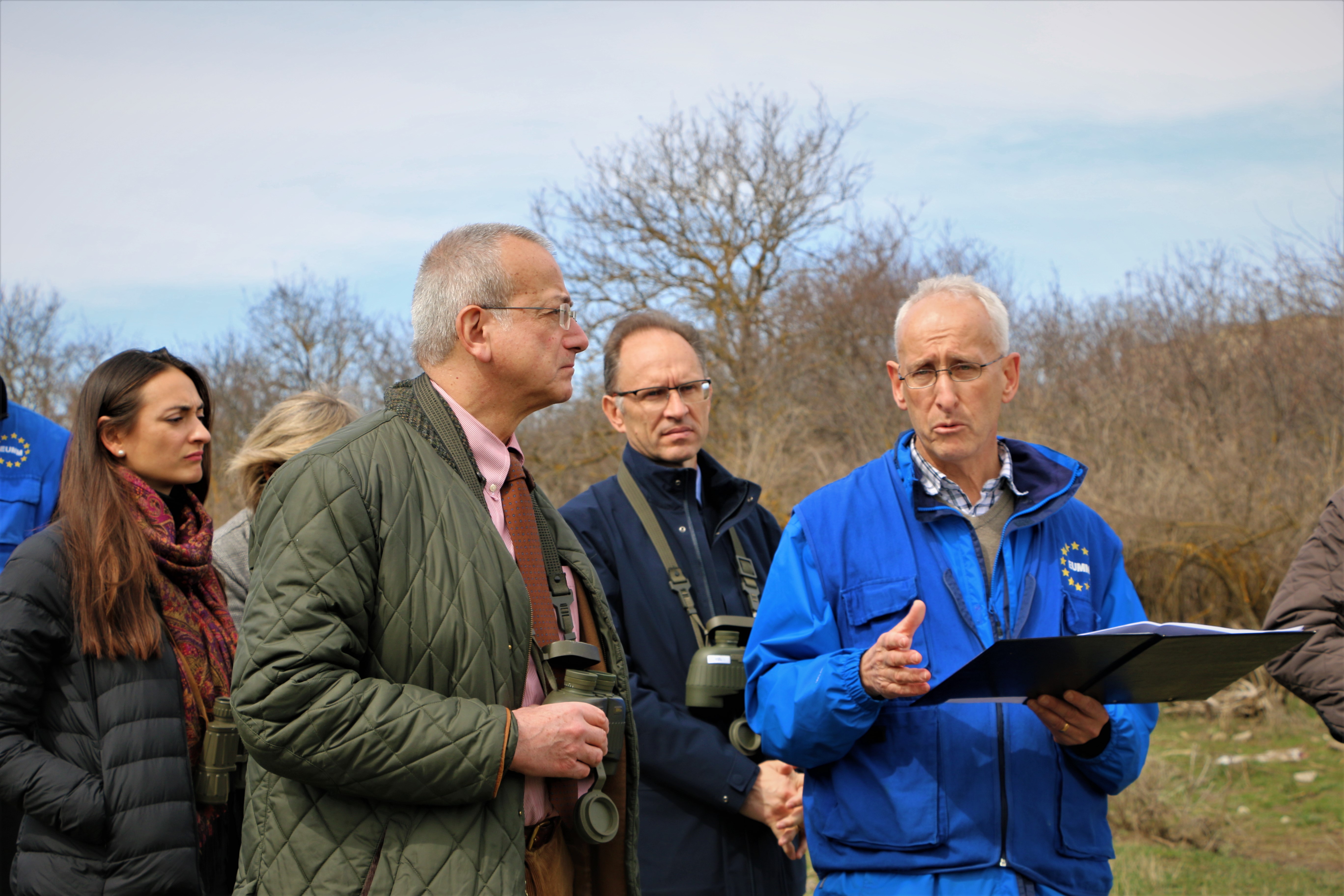 Mr Pedro Serrano is on a patrol with Field Office Gori in Di

di Khurvaleti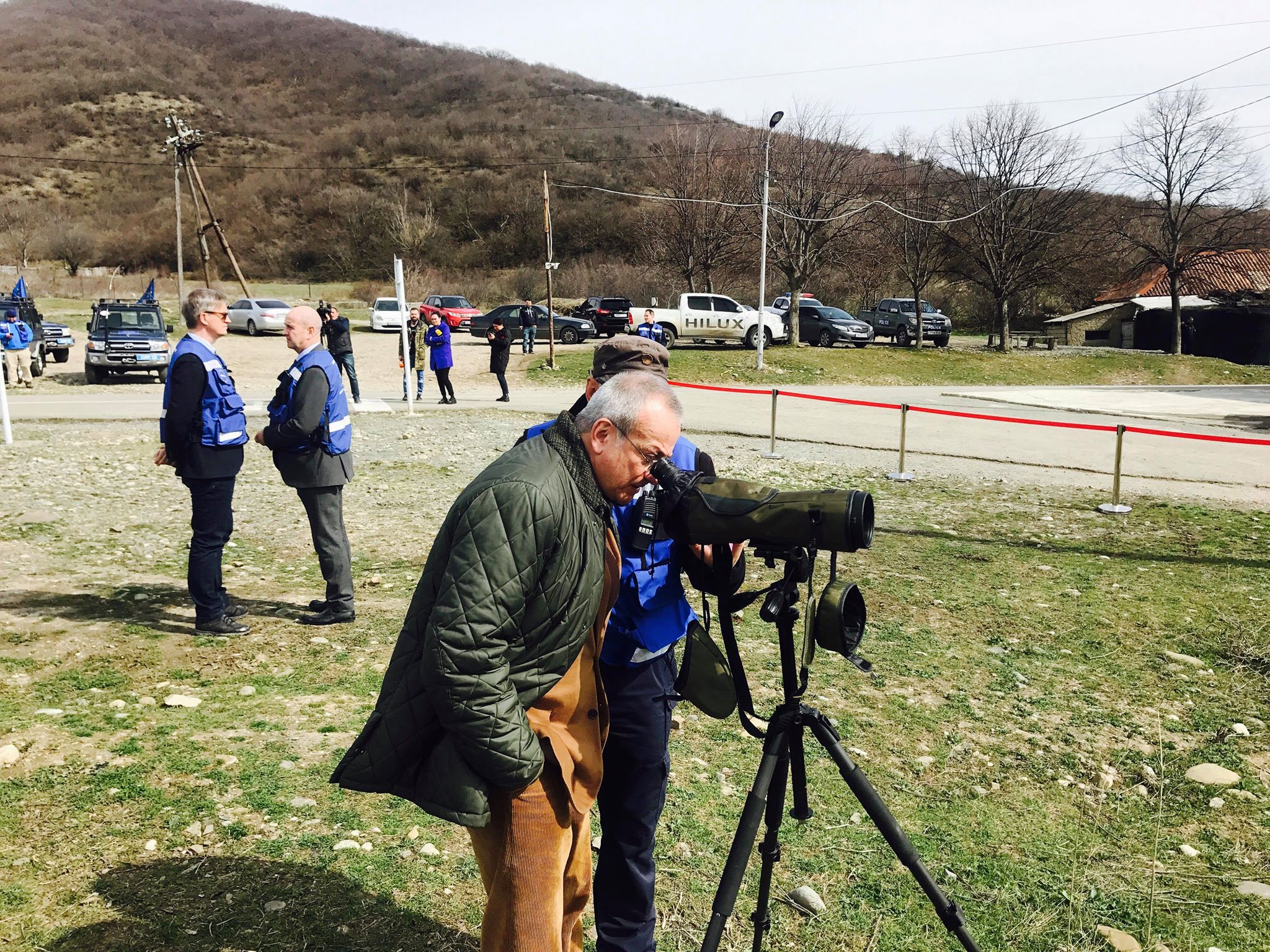 Mr. Pedro Serrano, Deputy Secretary General for Common Security and Defence Policy (CSDP) and Crisis Response, observes the area along the Administrative Boundary Line near Odzisi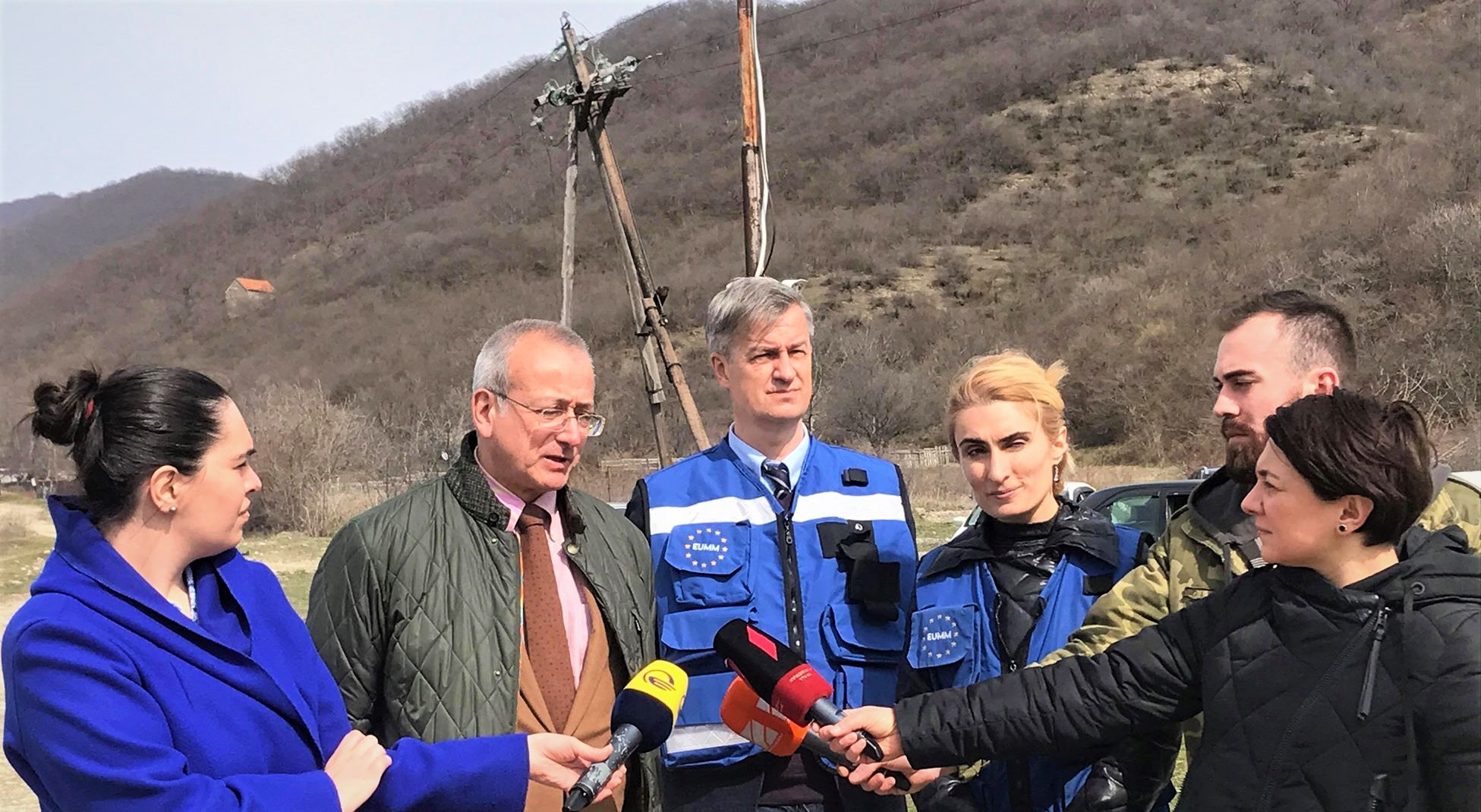 The Deputy Secretary General speaks to Georgian media
about the European Union's approach towards the Caucasus region and the situation in Georgia