In the context of "Europe Days 2020", the Information Center on NATO and EU, in partnership with the Parliament of Georgia, invited the Head of the EU Monitoring Mission (EUMM) in Georgia, Ambassador Marek Szczygieł, to hold an online lecture for university students, which took place this afternoon.
During May "Europe Days" are celebrated also in Georgia. Diverse information and educational events such as public meetings, seminars and discussions are held across the country.
Marek Szczygieł's lecture focused on the Mission's mandate and activities, including the challenges and concerns with regards to the COVID-19 pandemic.
According to the Information Center on NATO and EU, "Europe Days" celebrations in Georgia aim at raising awareness on the EU, Georgia's European integration process, EU-Georgia cooperation, as well as to enhance public support on Georgia's membership in the EU.
The lecture begins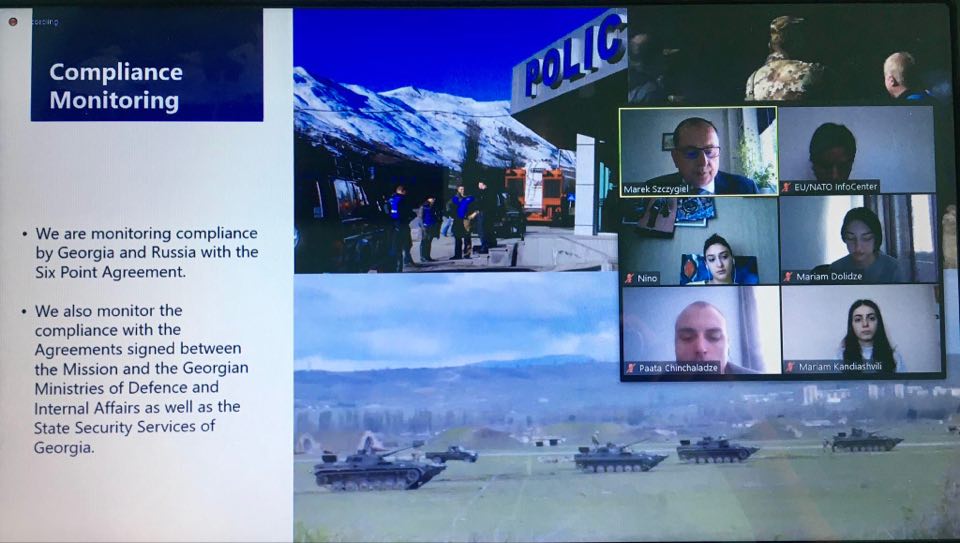 Ambassador Marek Szczygieł explains the mandate of the Mission to the audience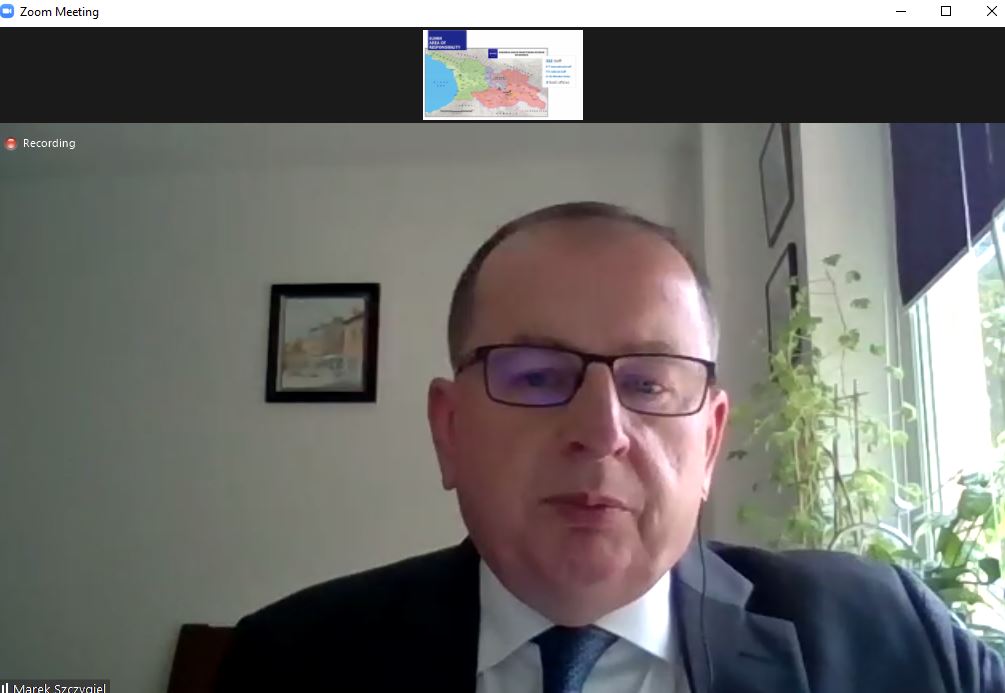 Head of Mission answers questions of the participants of the lecture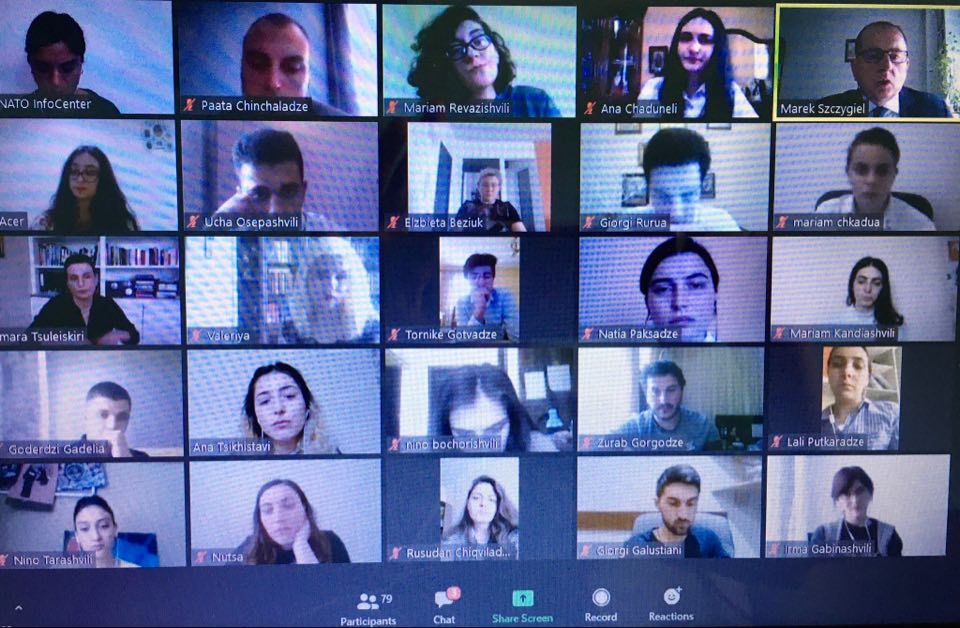 Q&A session is underway