The Head of the EU Monitoring Mission (EUMM), Ambassador Marek Szczygieł, met with the Minister of Foreign Affairs, David Zalkaliani, in Tbilisi on 3 July 2020.
Minister Zalkaliani congratulated Ambassador Szczygieł on his new position and thanked him for the ongoing work of the Mission.
The Head of Mission informed the minister about his priorities, particularly about his aim to resume regular IPRM Ergneti meetings. He highlighted the role of the Mission in supporting the Geneva International Discussions (GID) and stated that the Mission remains committed to providing objective information to the GID Co-Chairs.
The minister highlighted the effective functional cooperation between the EUMM and the Ministry of Foreign Affairs of Georgia and other Georgian institutions. He stressed the importance of the Mission's continued monitoring, also during the COVID-19 pandemic, as a stabilising factor on the ground.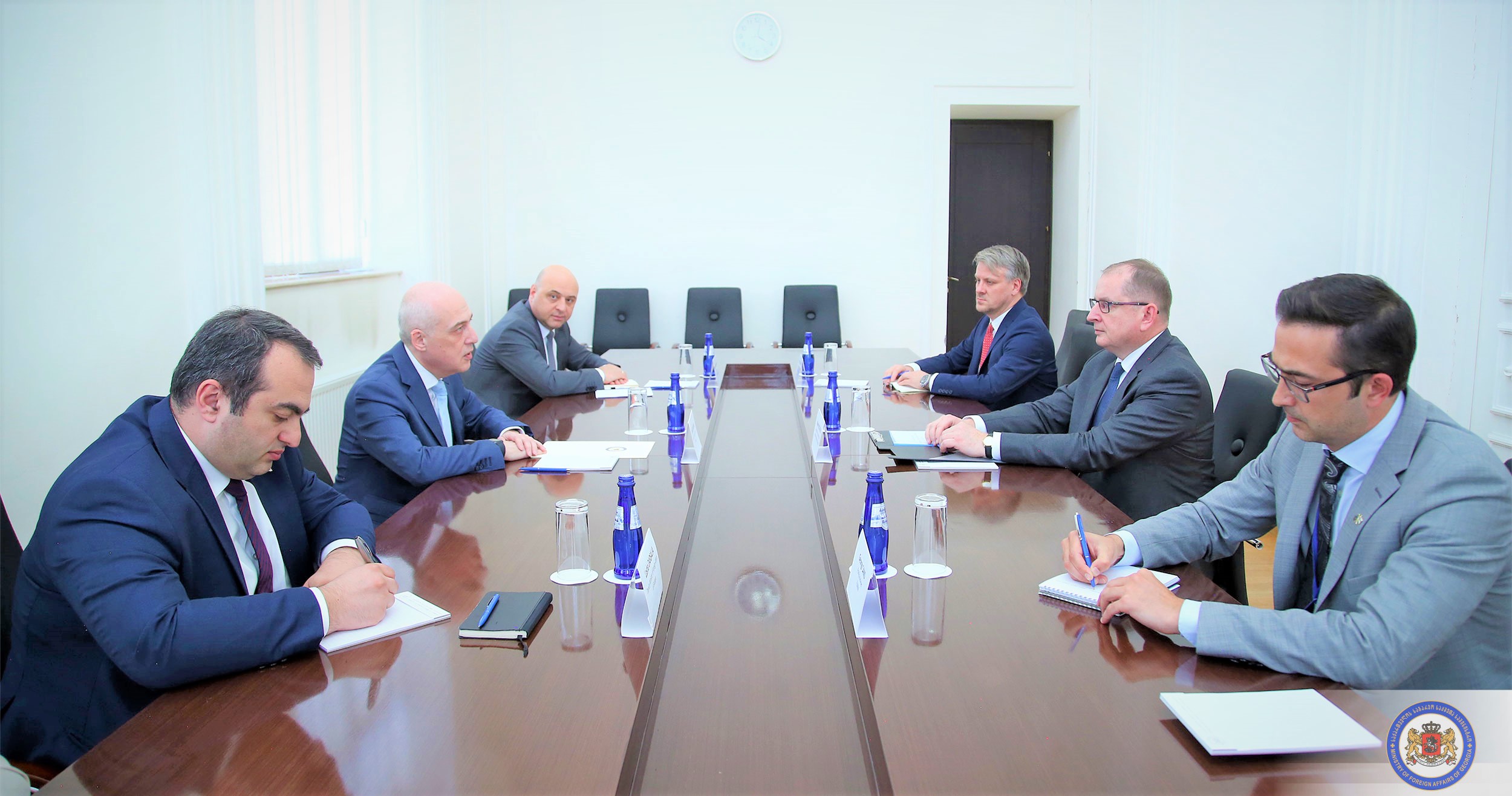 The Head of Mission informed the minister about his priorities, particularly about his aim to resume regular IPRM Ergneti meetings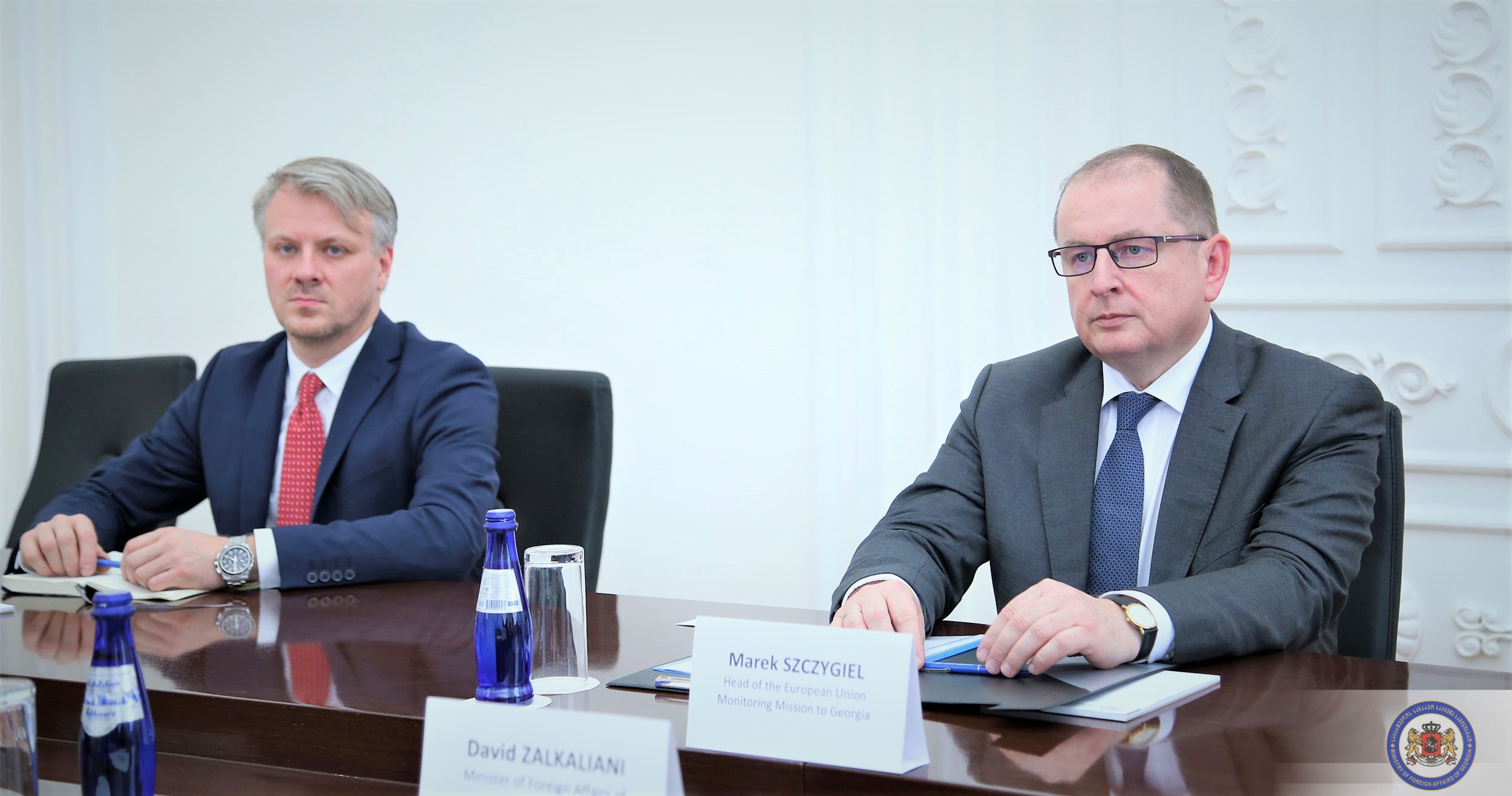 From left to right: Head of Analytical, Reporting and Outreach Department of the Mission, Matthias Zander and Head of EU Monitoring Mission,

Ambassador Marek Szczygieł