We share our experiences and professional backgrounds and this assists in carrying out our overall Mission in Georgia
04.07.2018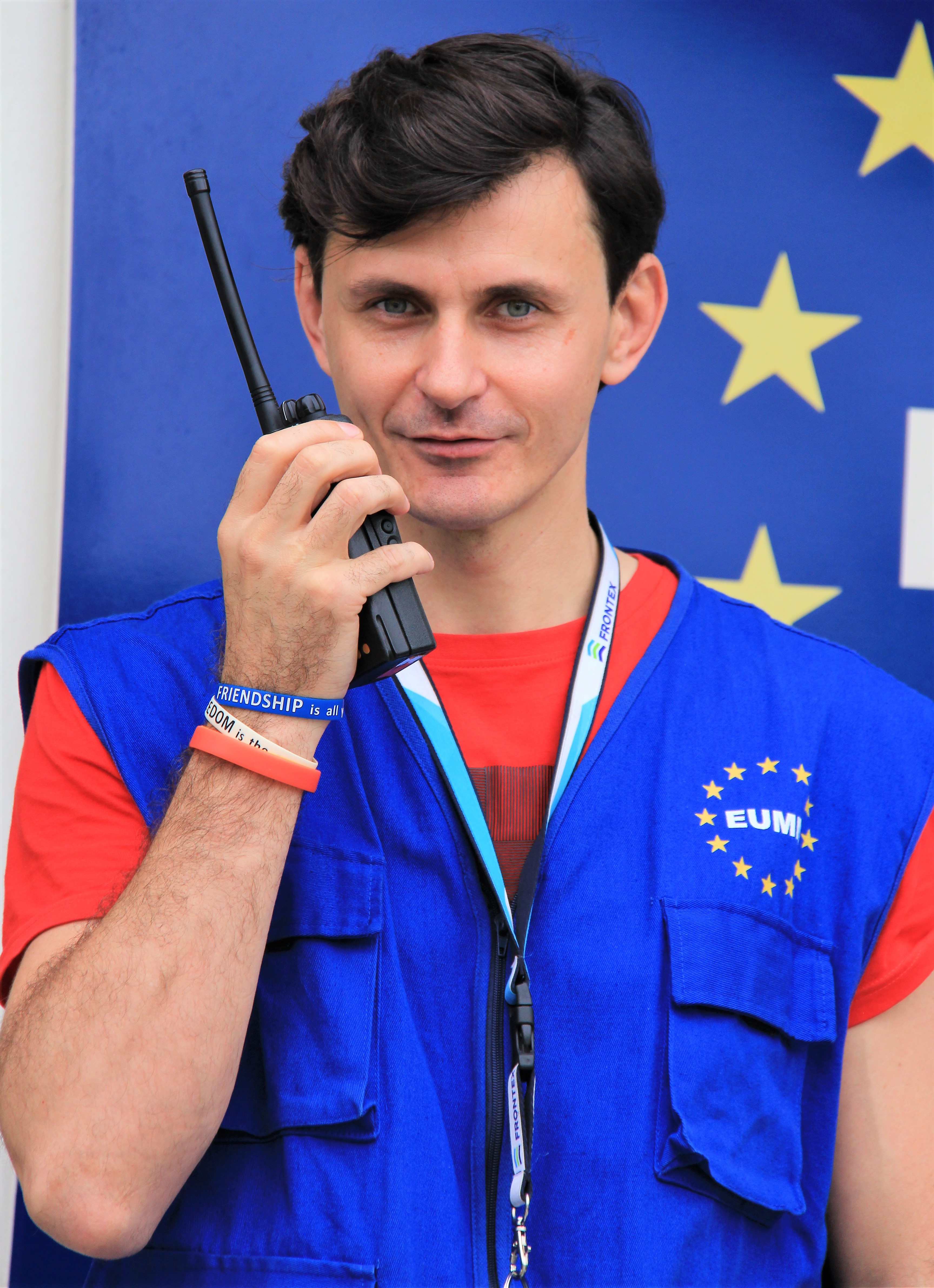 Razvan-Claudiu Ilica, Romania
In 1978, I was the first child of a normal military family living in the beautiful University City of Iasi, in the Northeast part of Romania. I graduated in 2001 from the Police Academy Al.I.Cuza in Bucharest. Ever since that time, I have been part of the Romanian Border Police and mainly involved in daily criminal investigations. Knowing and understanding that human behavior is an important aspect of my police career, I also completed university studies in psychology.
International cooperation and experience are important in my work. Specific areas include migration and cross border crime. For my future development, and to compliment my police work in Romania, I have (from 2007) participated in different missions, projects and training (as a trainer) with the Frontex Agency.
I was delighted when selected to participate with the EUMM Mission. I arrived in the Mission in November 2017. Initially I was assigned to the Administrative Boundary Line (ABL) team and recently joined the Watch Keepers team in Field Office Zugdidi.
On arrival, there was quite a lot of information and briefings to assimilate. It took a few days of hard work and listening to colleagues and reading Standard Operation Procedures. My colleagues also assisted with 'on the job' training while on patrol close to the ABL. I was very happy with the level and amount of training, which we received, on arrival in the Mission area. This was very important to fully understand the Mission mandate and know ones place in the overall EUMM structure.
My background helped me to undertake my duties. In my earlier police work, I had been used to off road driving and using normal surveillance equipment like binoculars, cameras, maps etc. Speaking with people in the villages and with interlocutors was easy for me, as I had done a lot of this type of work before in Romania and when working in a multicultural environment. I quickly adapted and became an active team player of the excellent ABL team.
Our EUMM job is important. We are representing not only the EUMM but also our home countries. This is an honour and we must, at all times, be impartial in our reporting and monitoring. I am extremely honoured to be part of the EUMM family and to work with colleagues from Georgia and from EU Member States. We share our experiences and professional backgrounds and this assists in carrying out our overall Mission in Georgia.